Rose In Good Faith presents the Plastic Soul, an evolution of the house's point of view. We obsessed over making the perfect shoe.
SPECIAL MATERIALS
An elegant and effortless design, made from recycled, factory defective sex toys, provided by Doc Johnson.
The energy of sustainability, sexual freedom, and purpose.
DESIGNED TO FIT LIKE NOTHING ELSE
A dialed-in fit, featuring a raised arch for support and all-day comfort.
NATURAL CORK INSOLE
The natural cork Insole moldsto the shape of your foot for even more comfort and anti-microbial properties.
Need help?
Frequently Asked Questions
Well... maybe stop being so selfish and enjoy a comfortable AF shoe that looks incredible and feels even better, while up-cycling unused TPE / Elastomer materials that would have wound up in a landfill.
The Plastic Soul is another world! Not only are we more durable, but the engineered fit makes the ride smooth and comfortable for all foot types.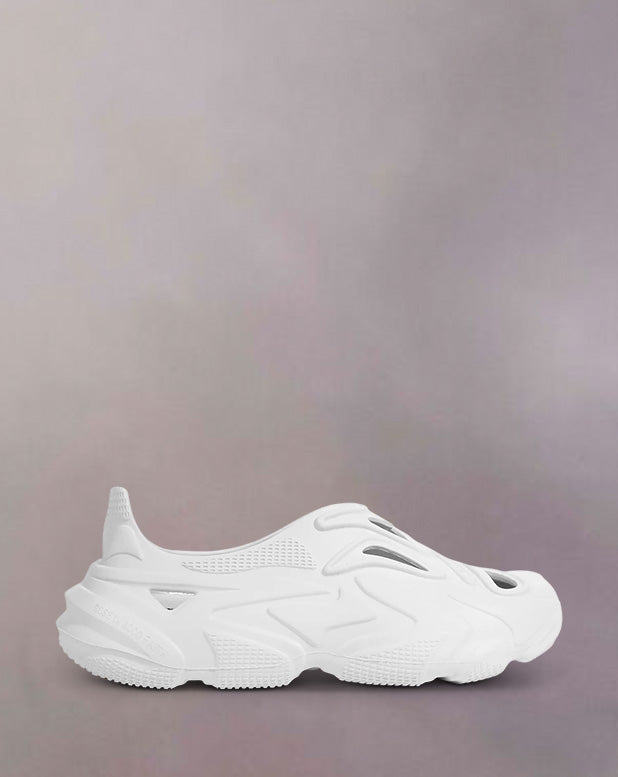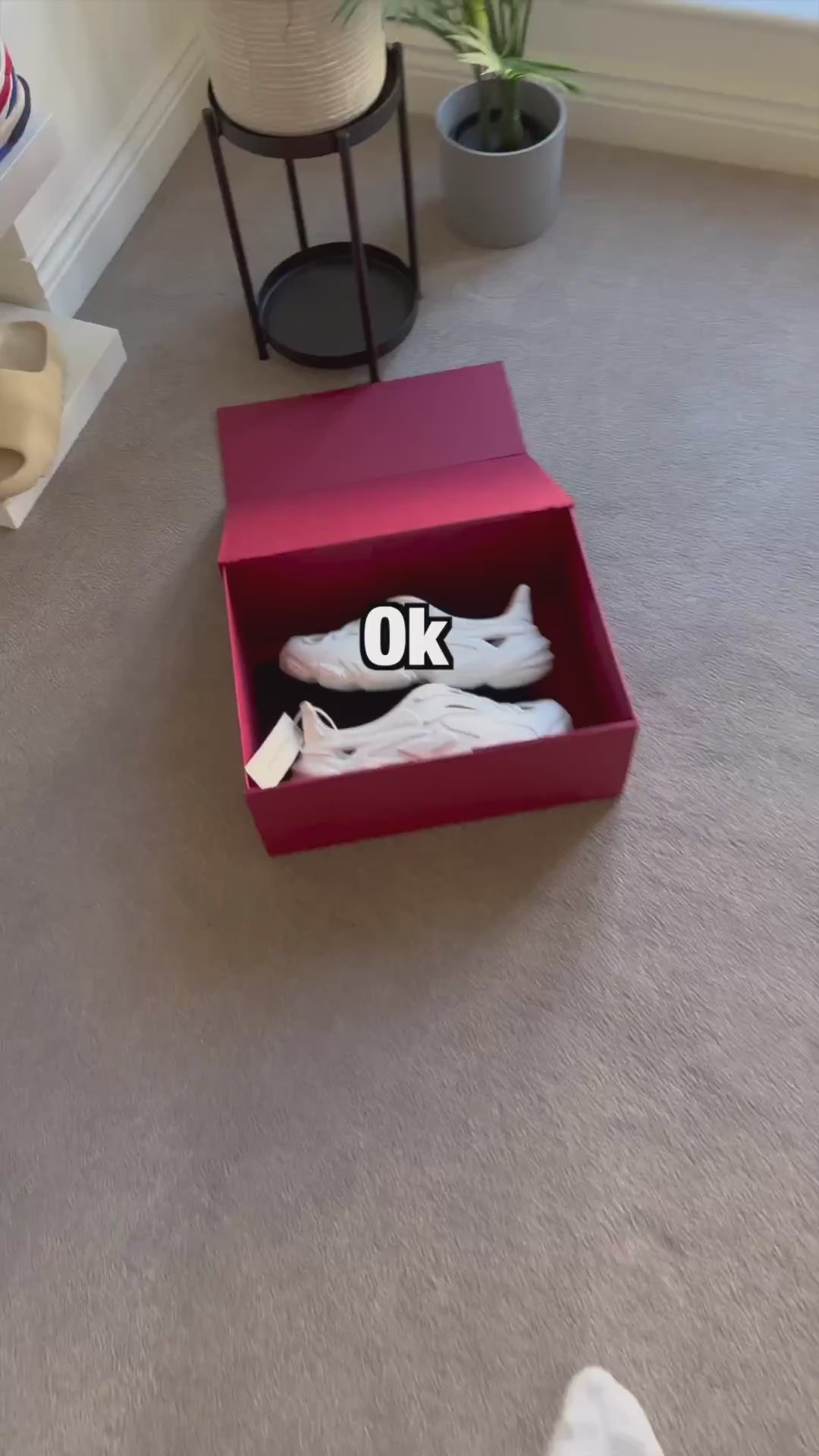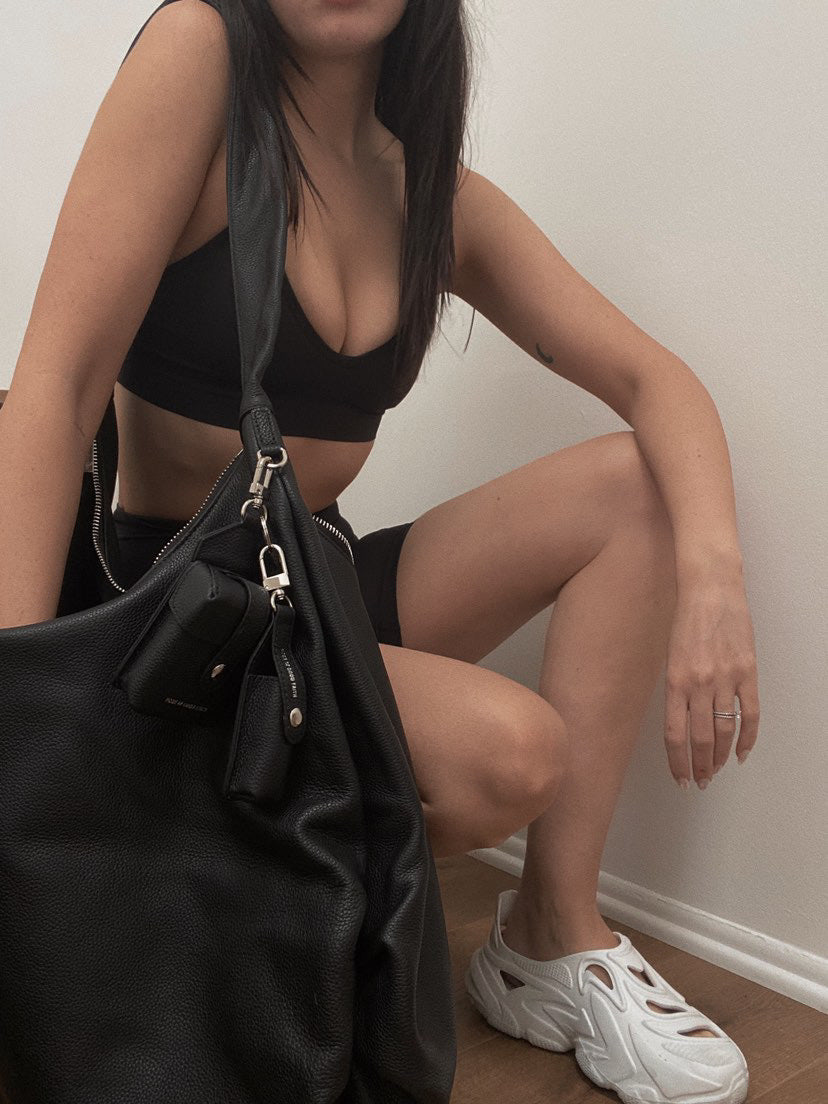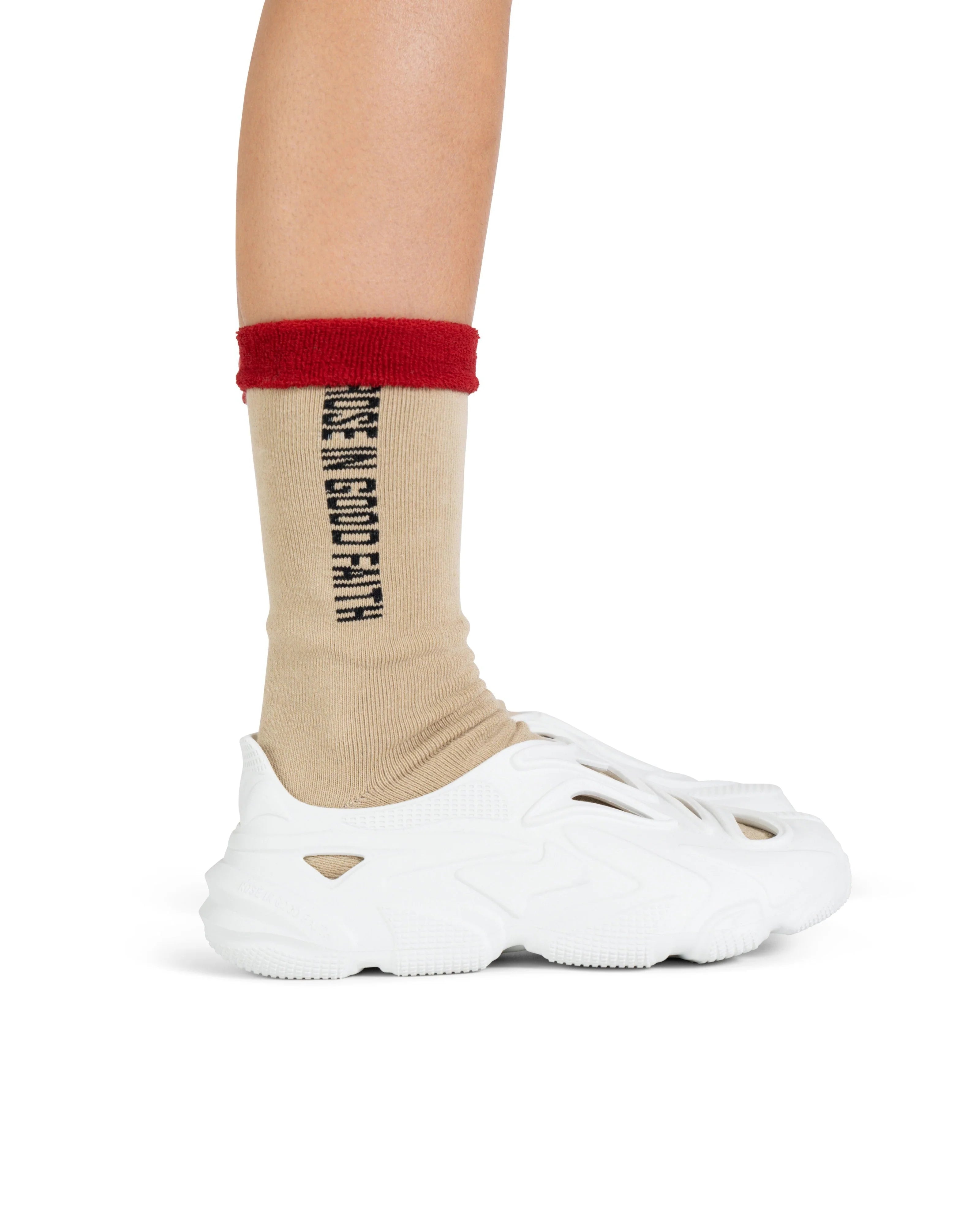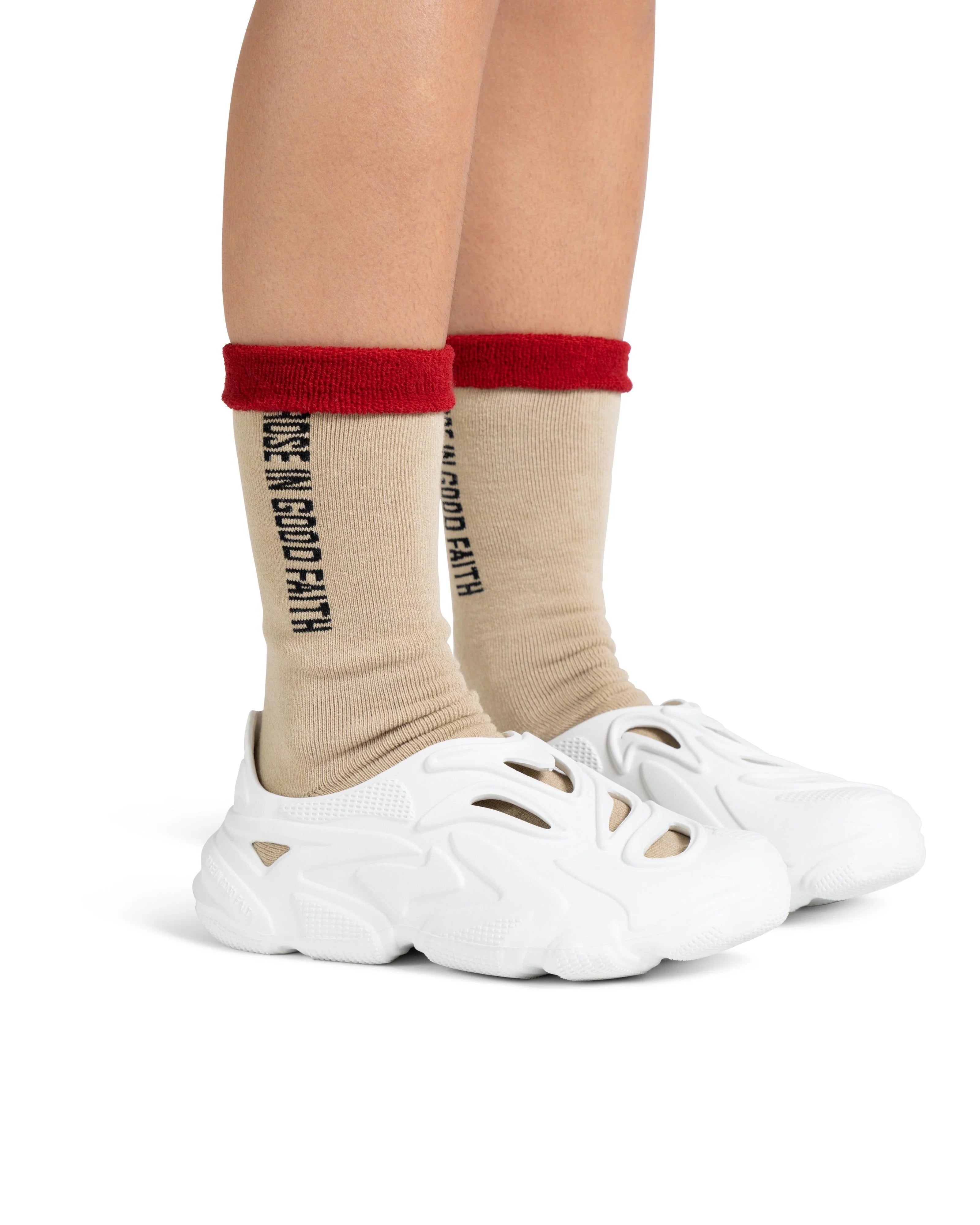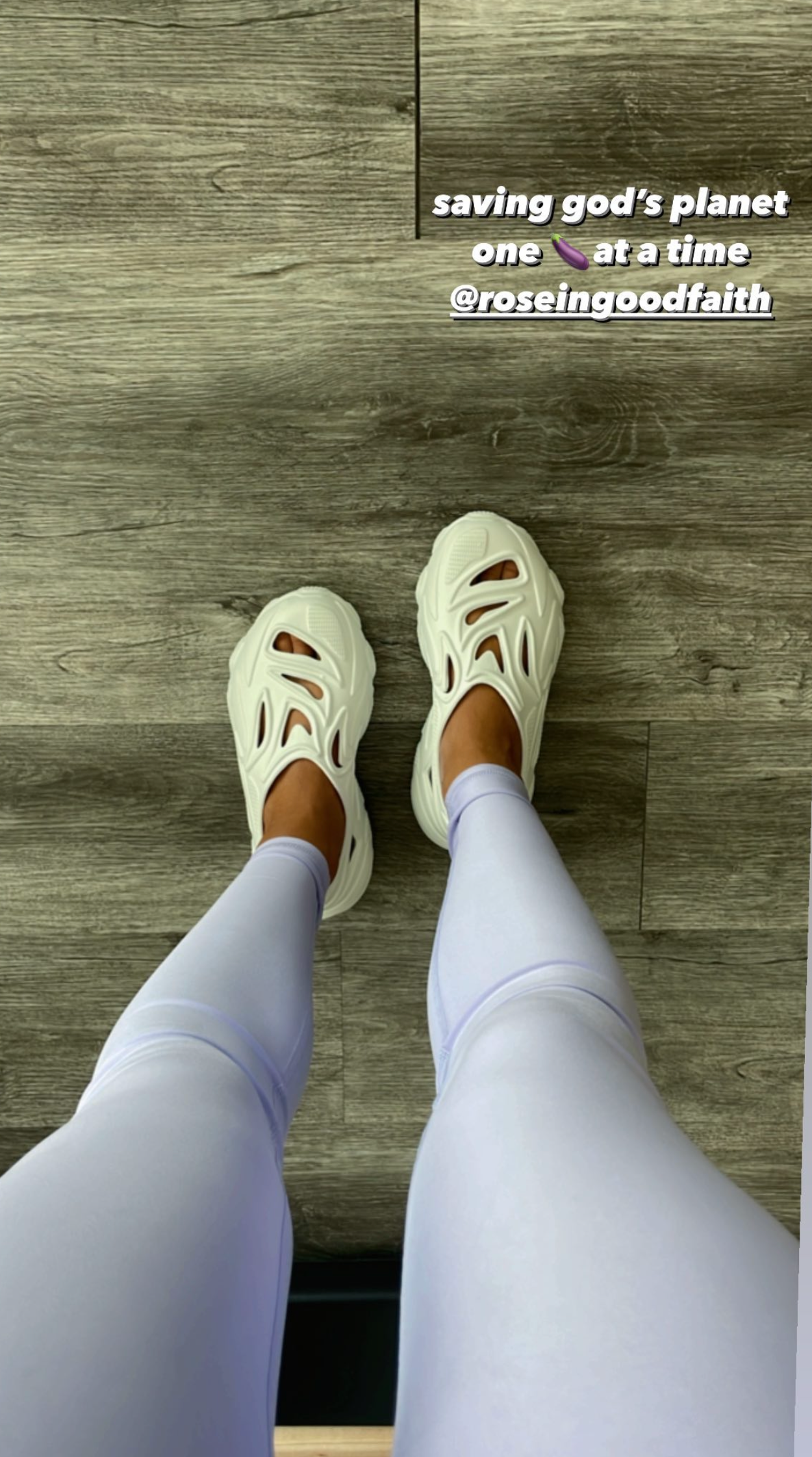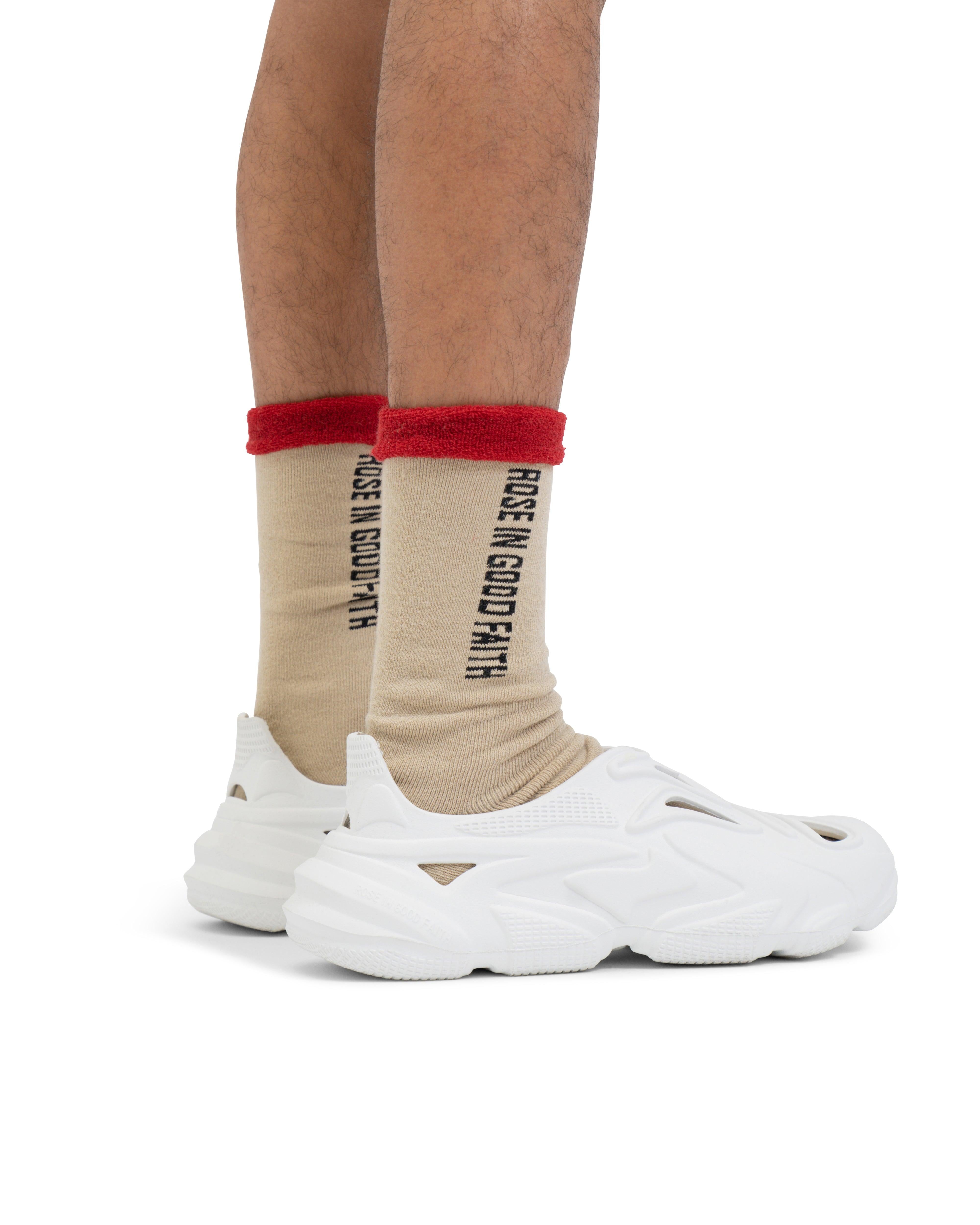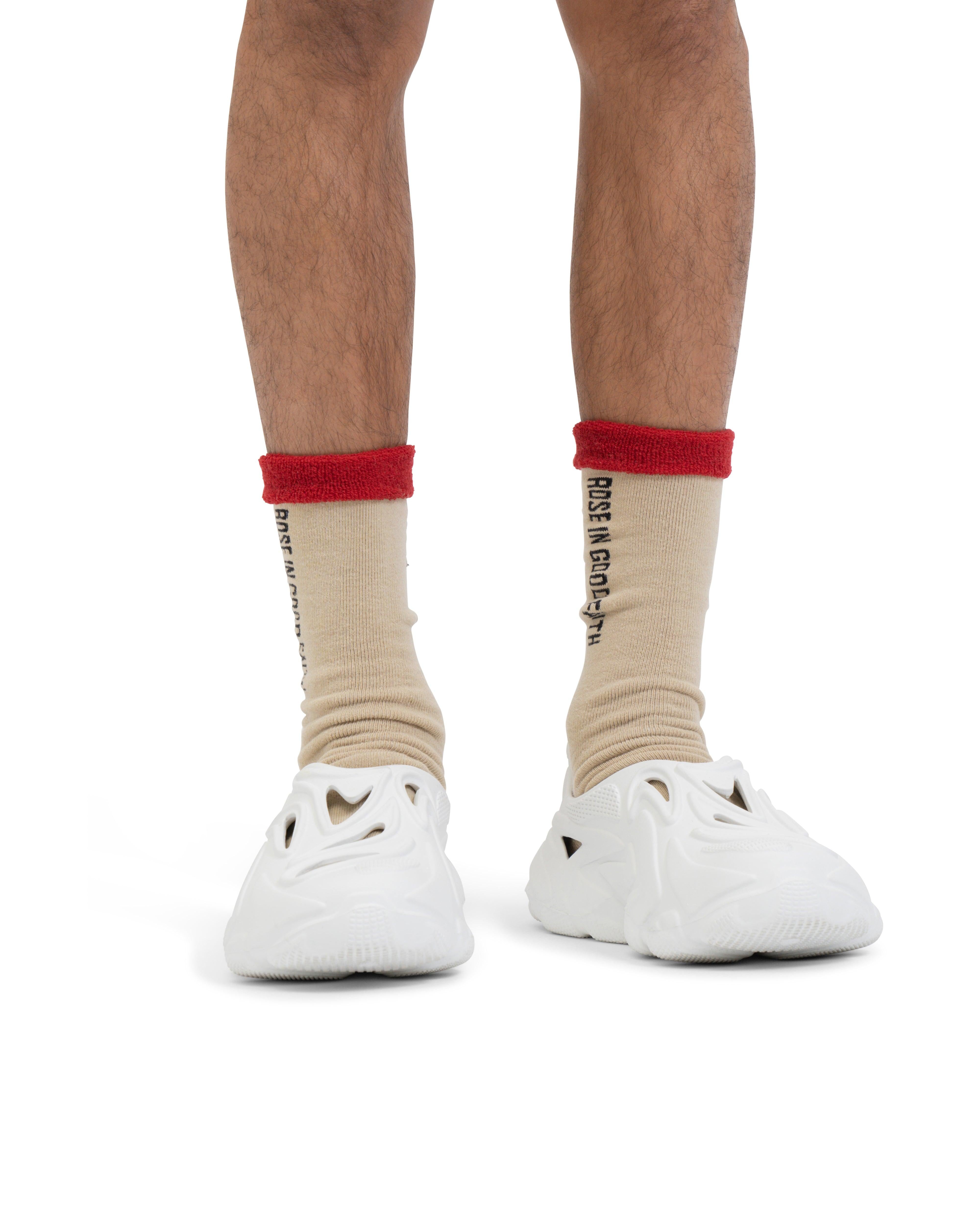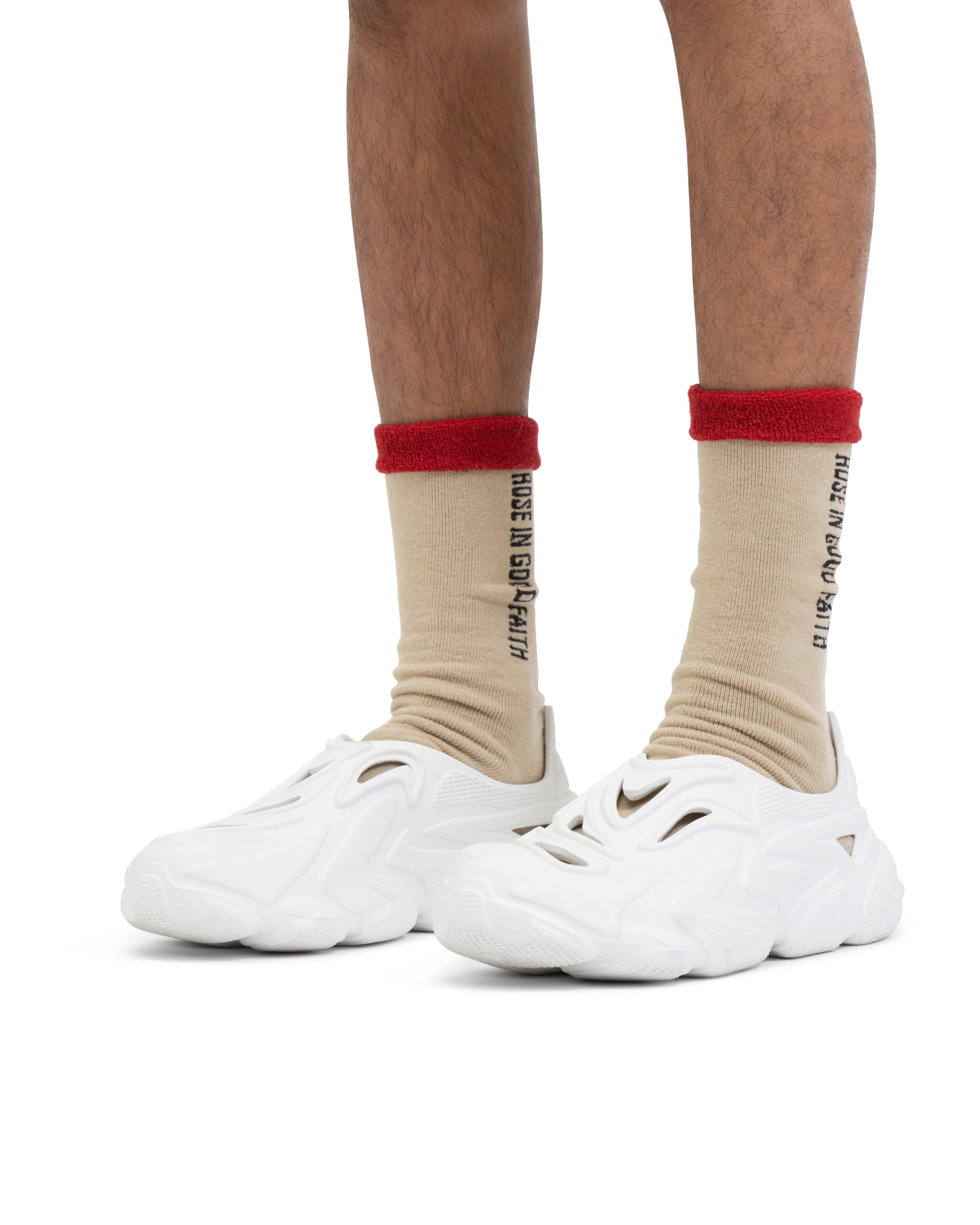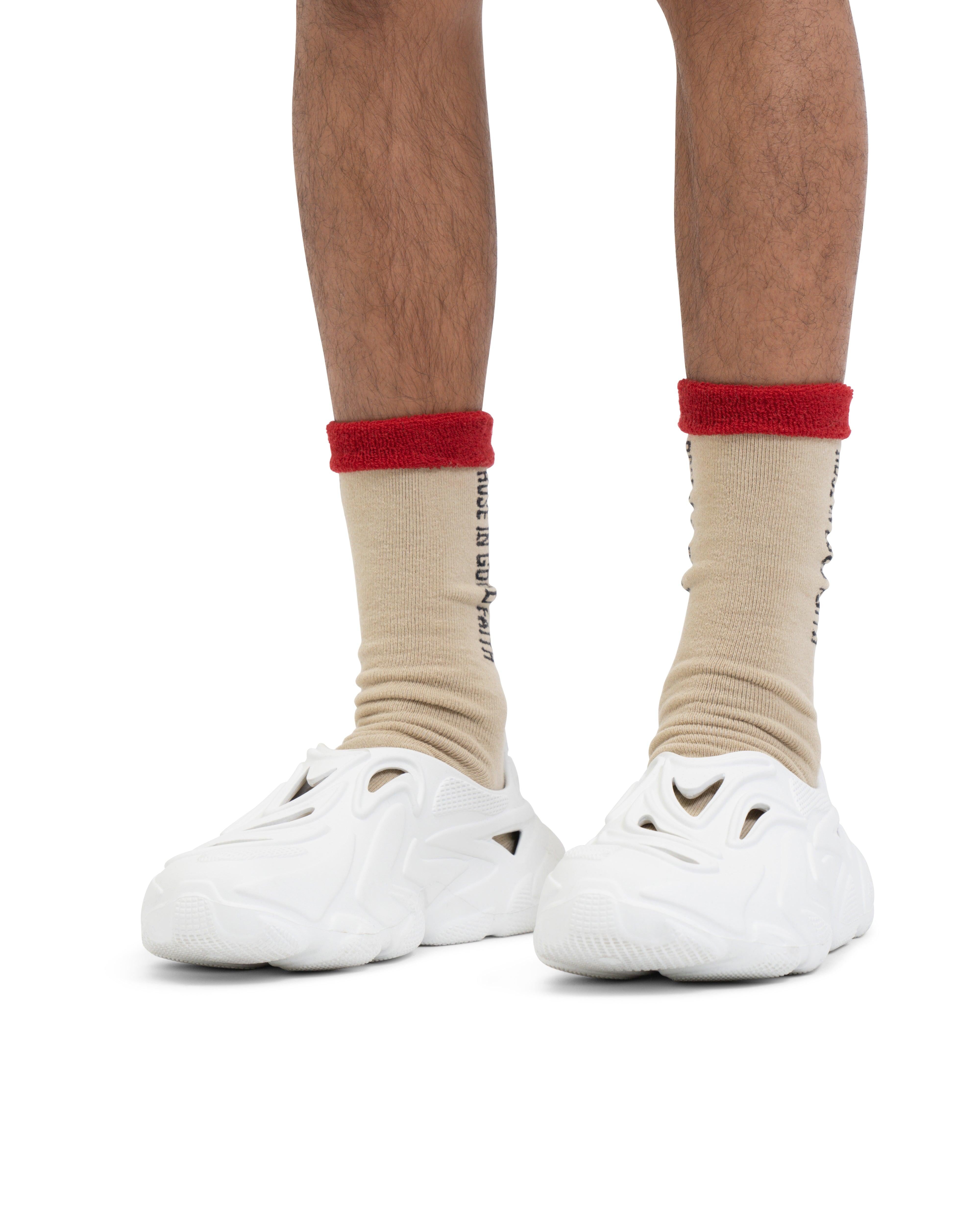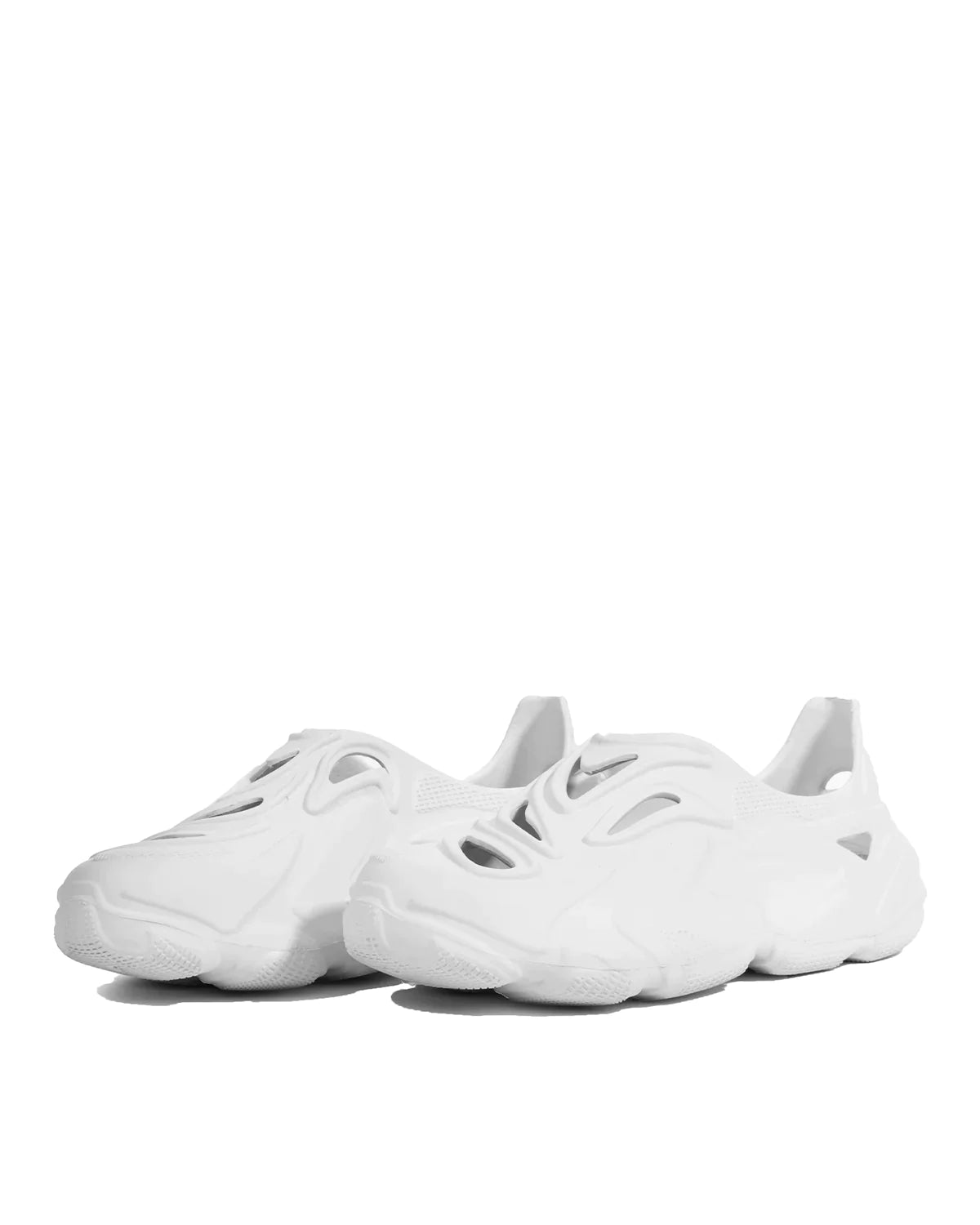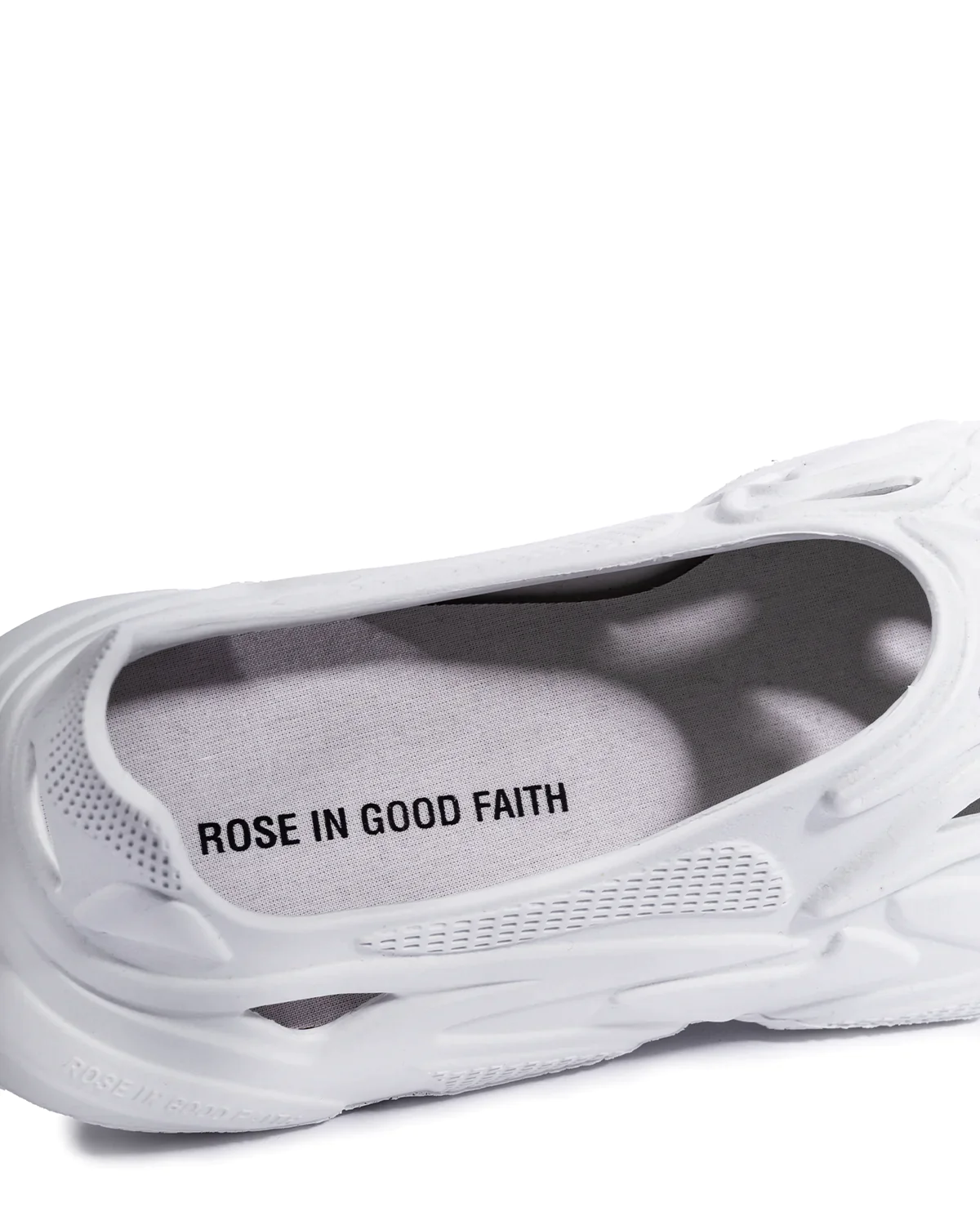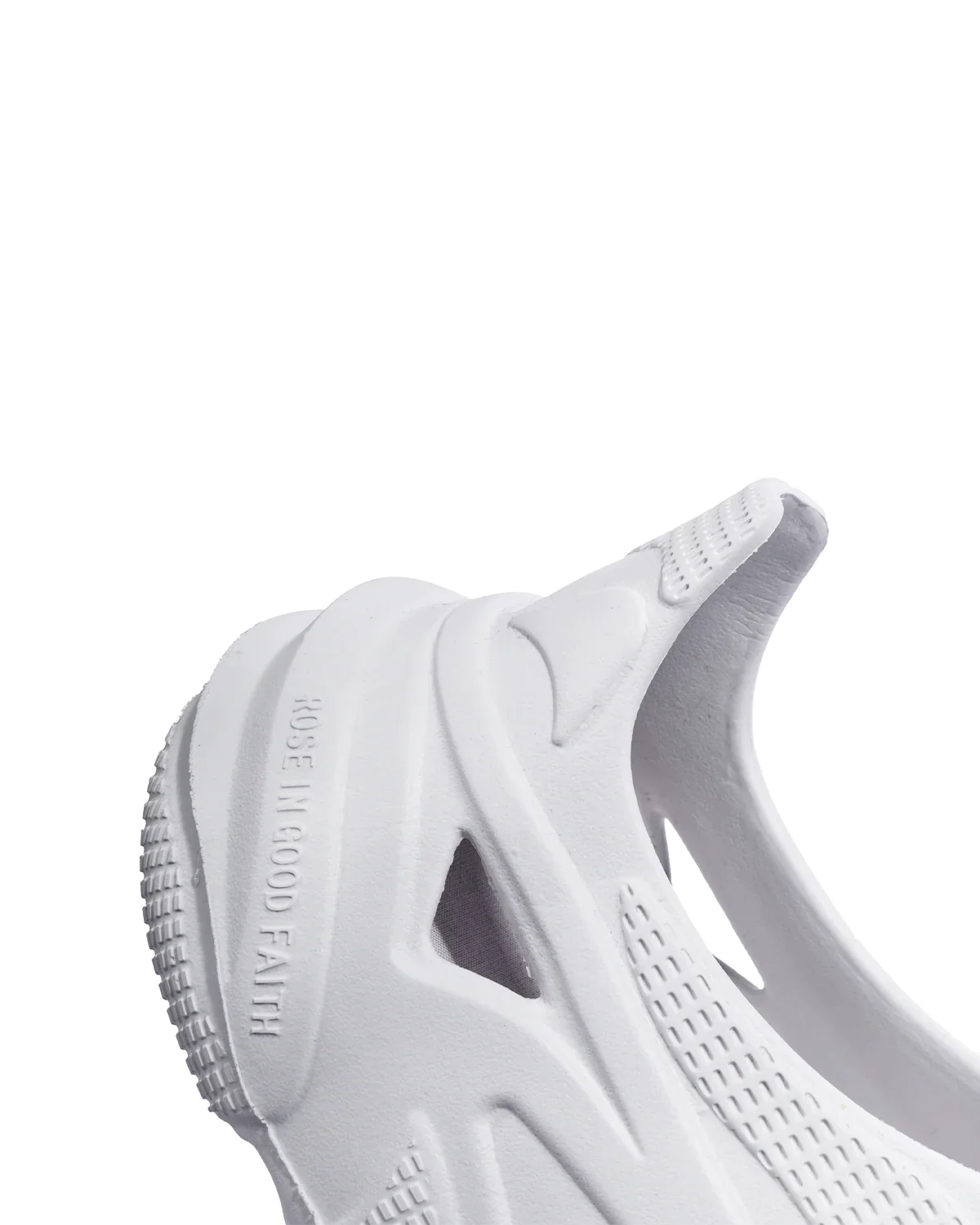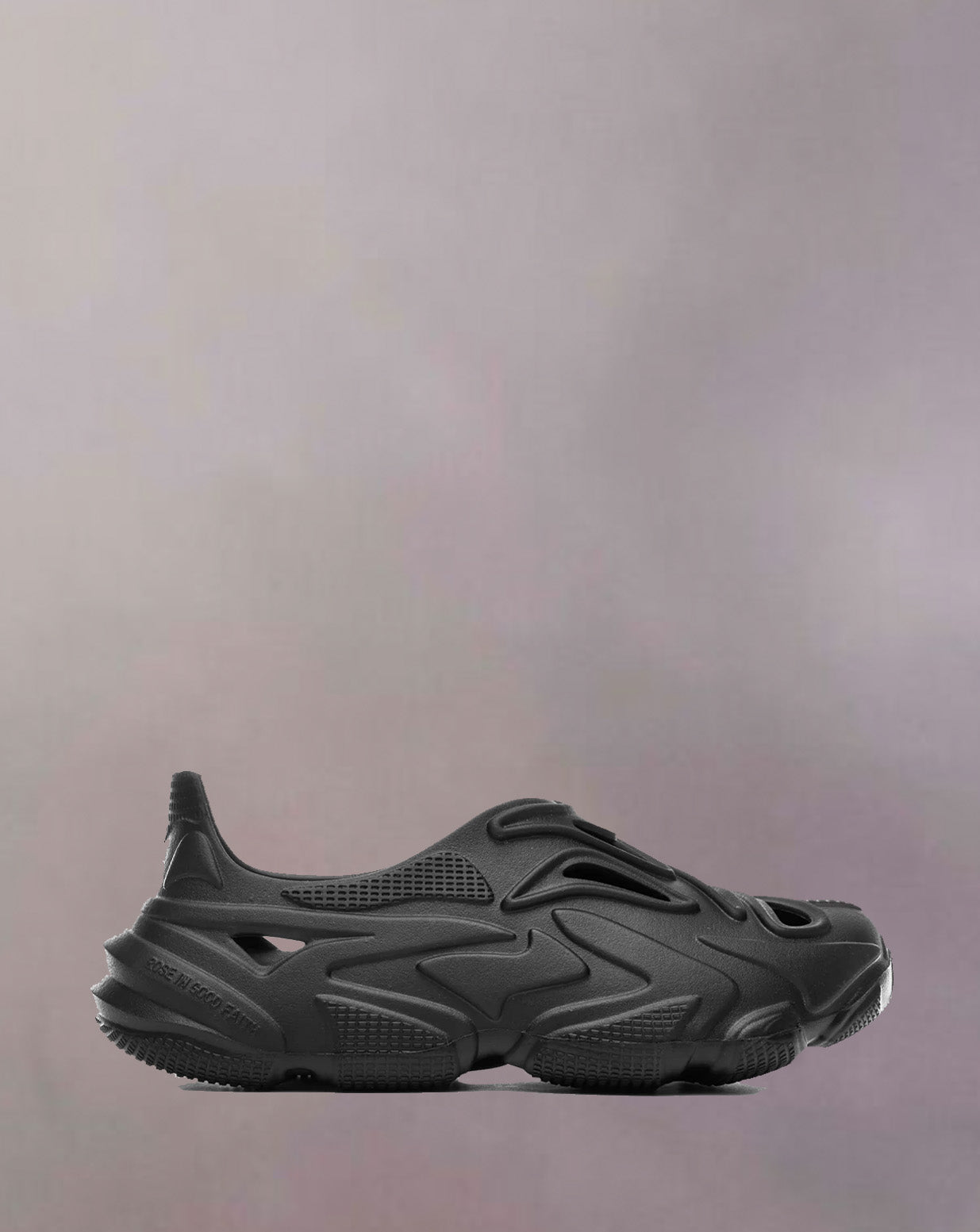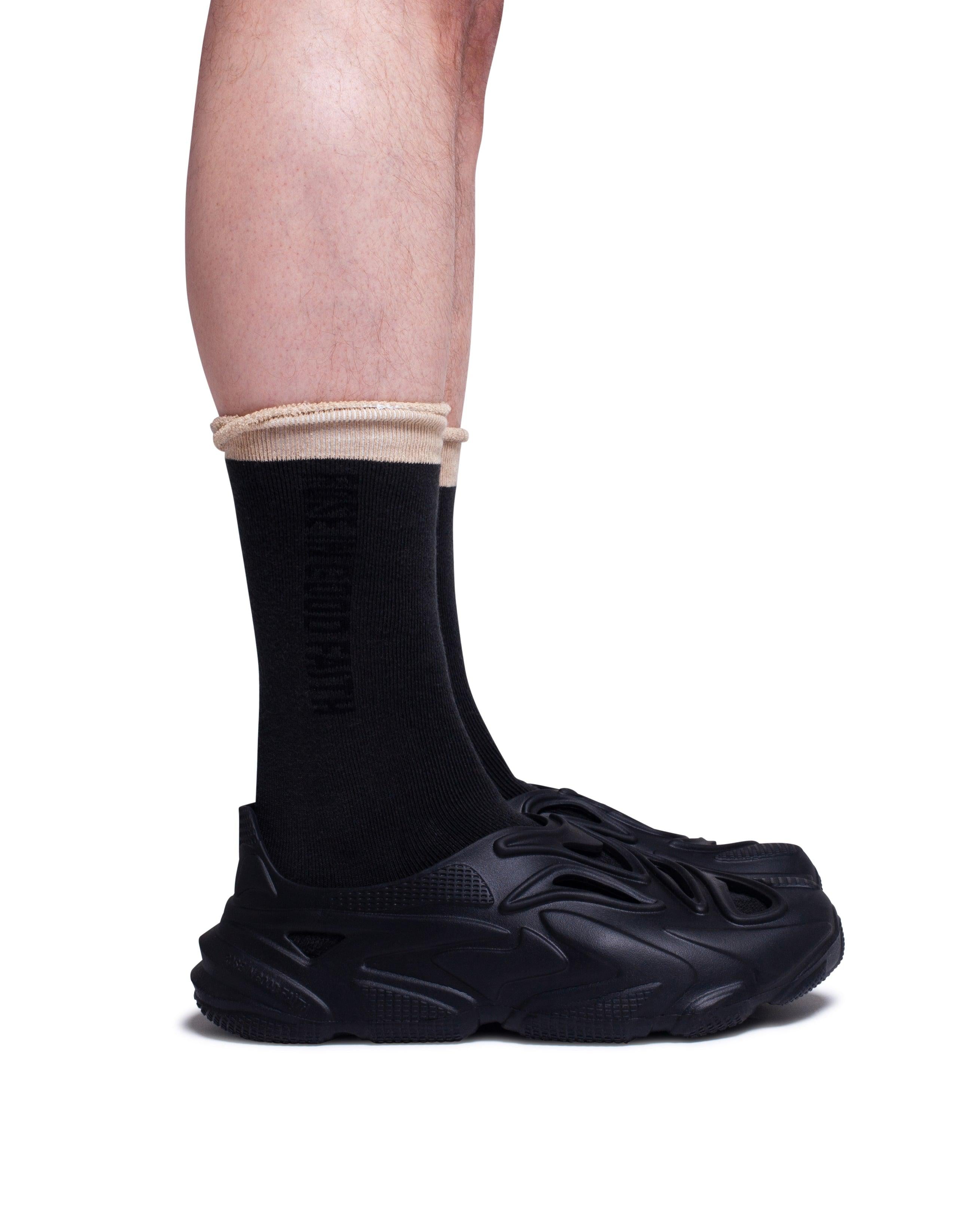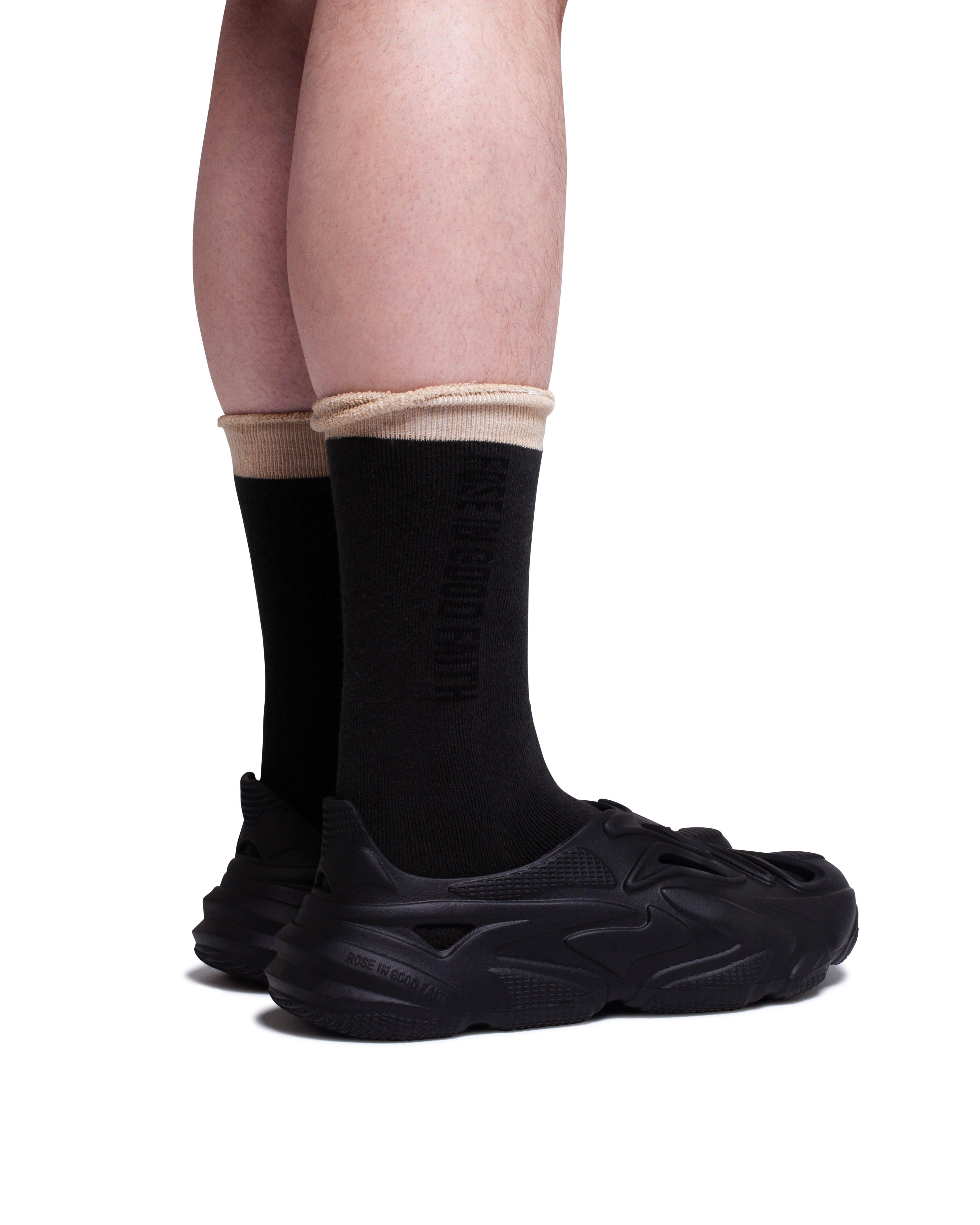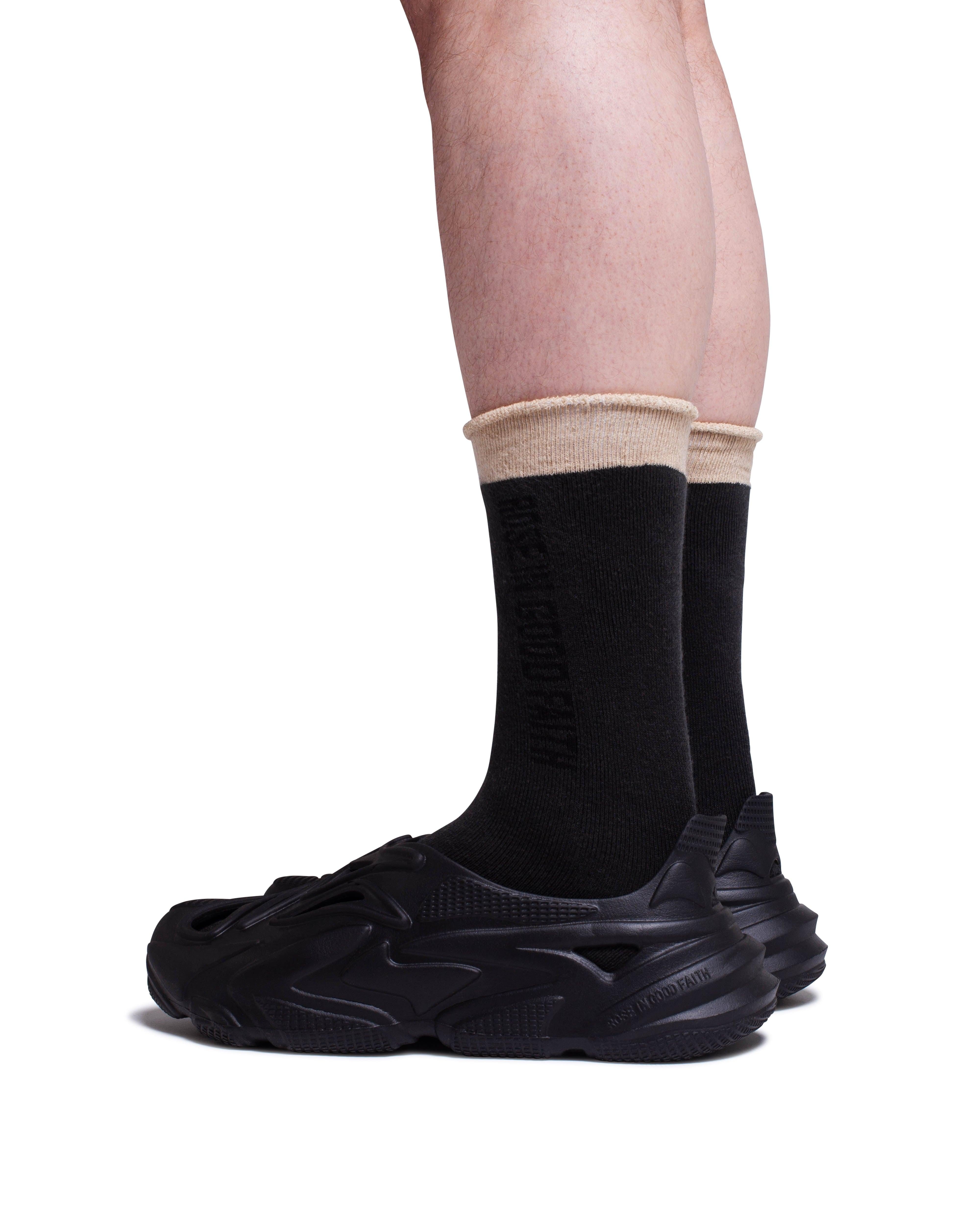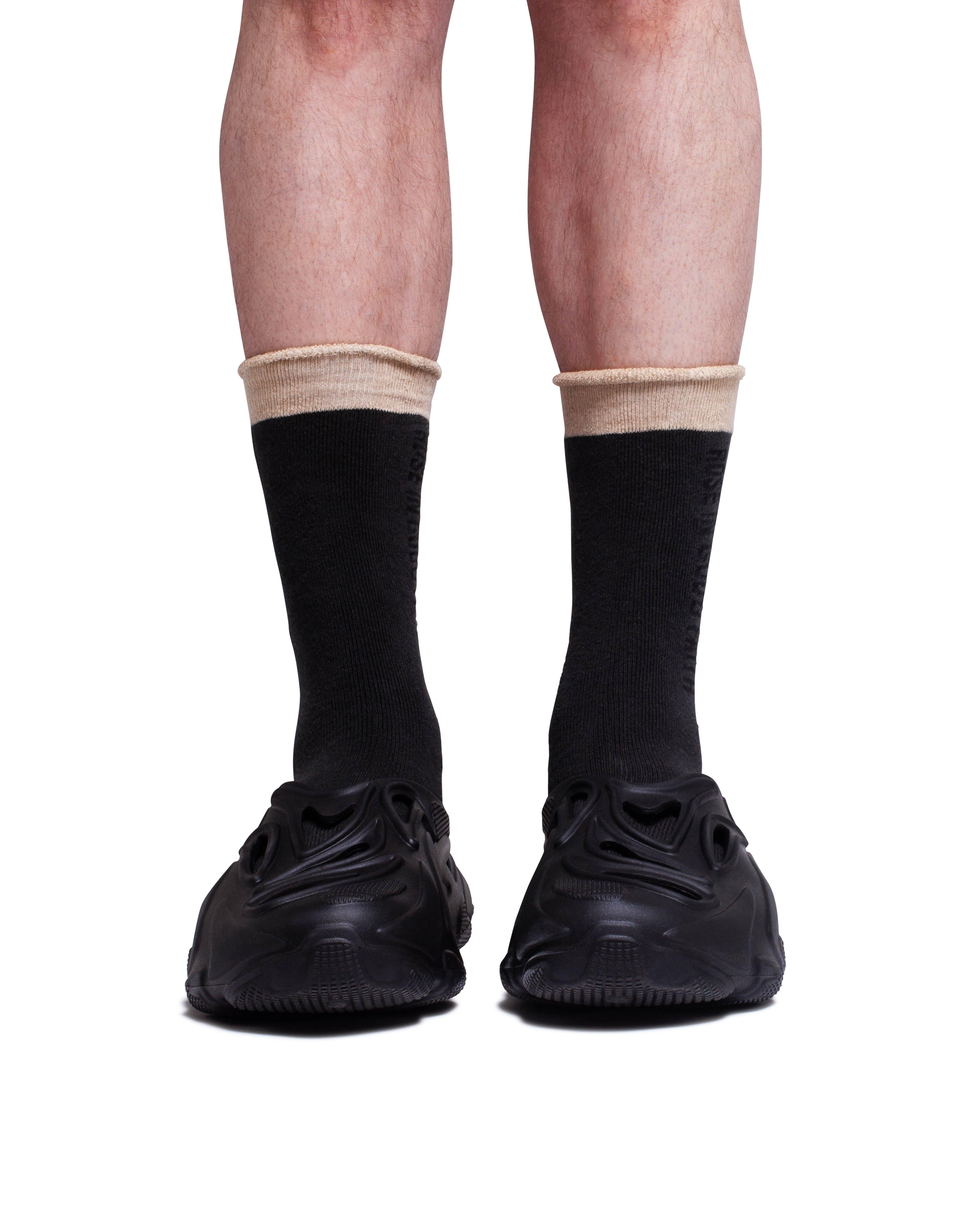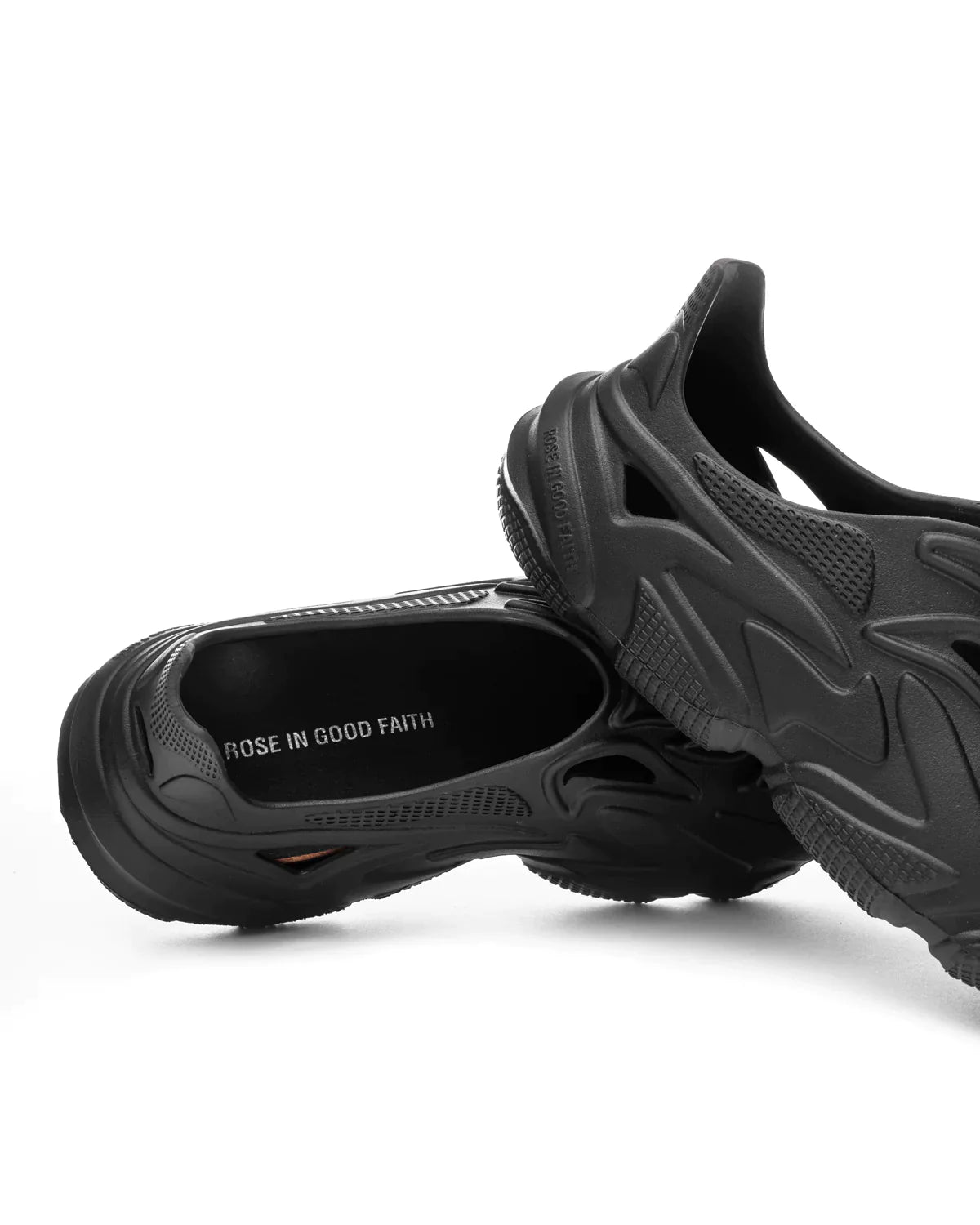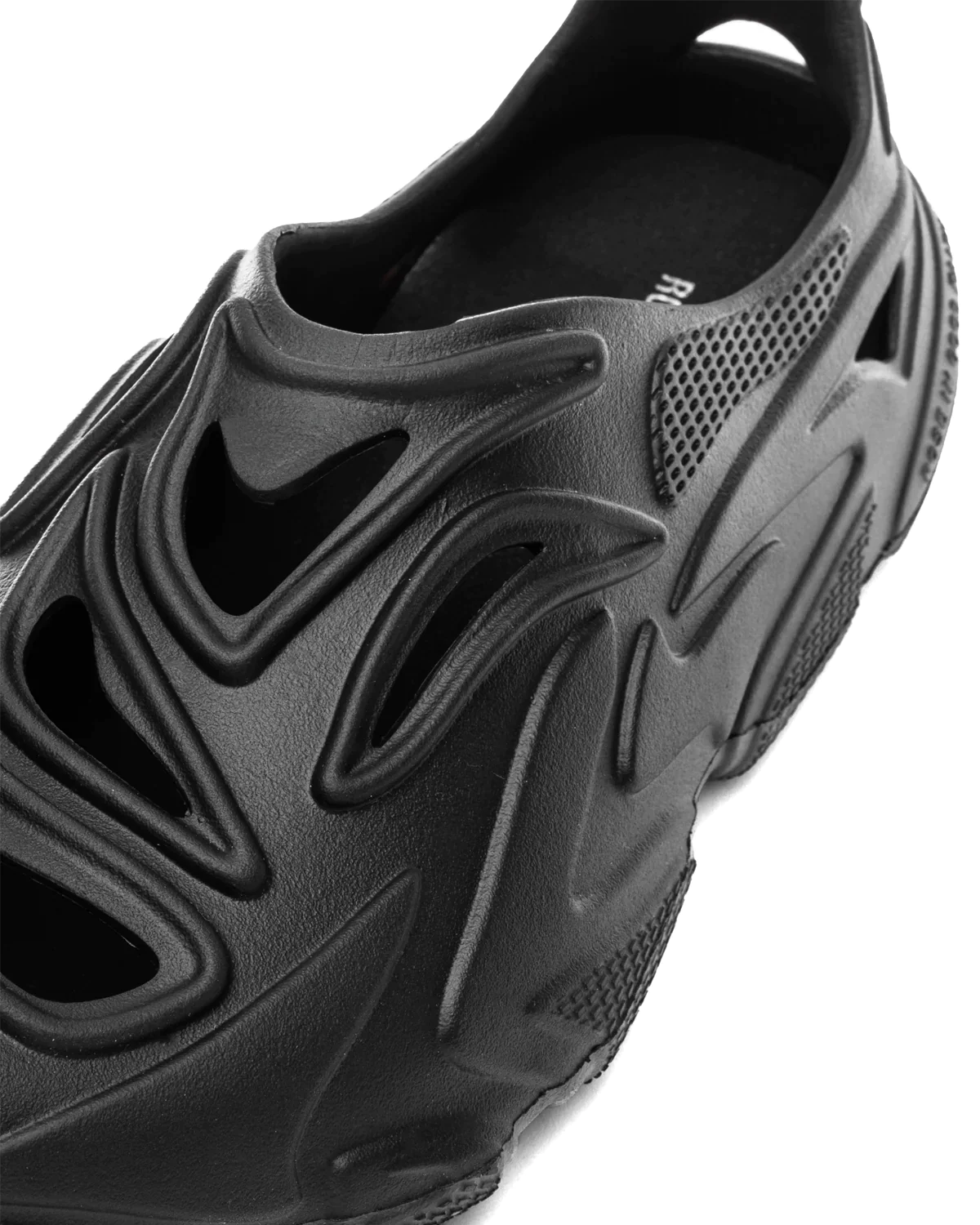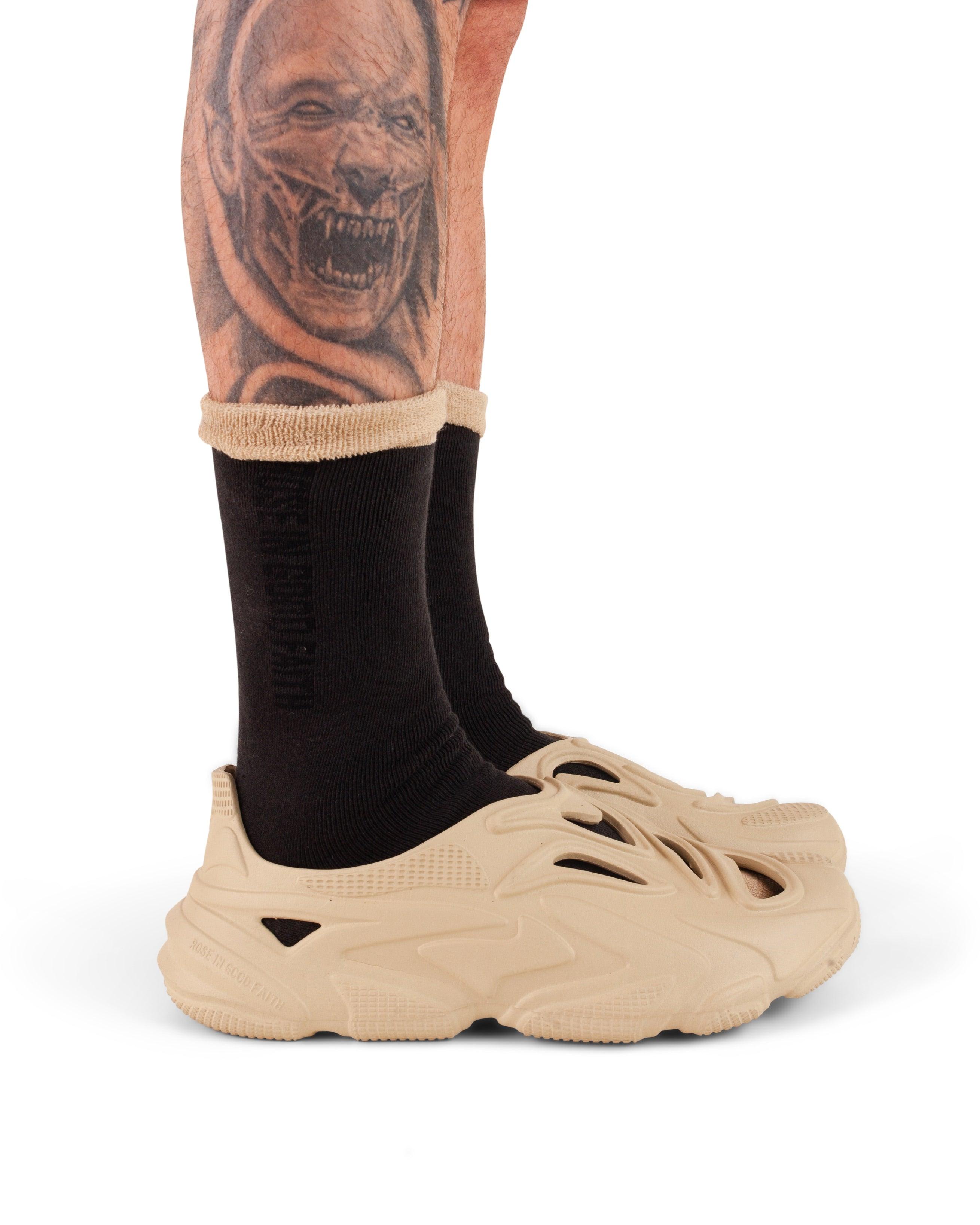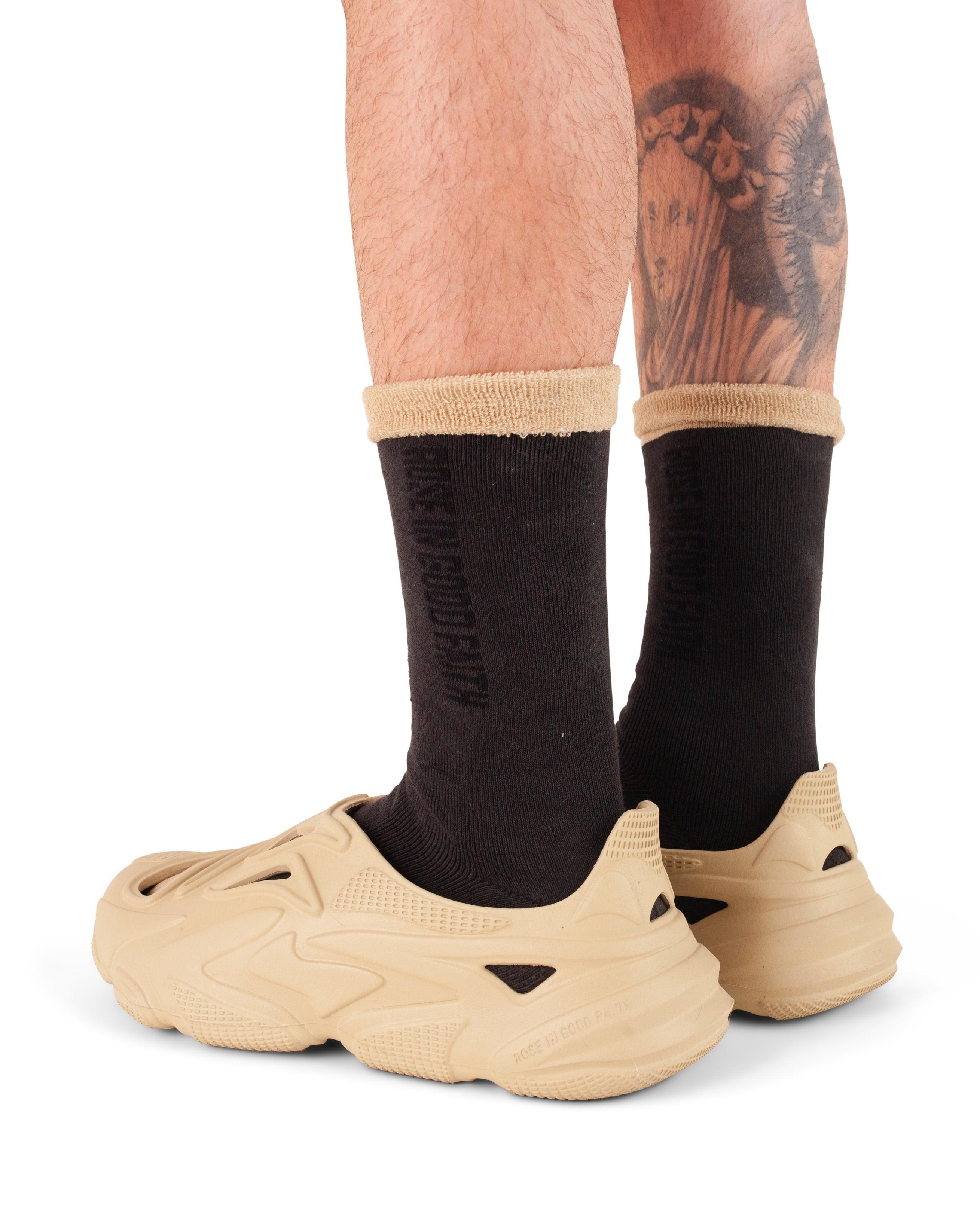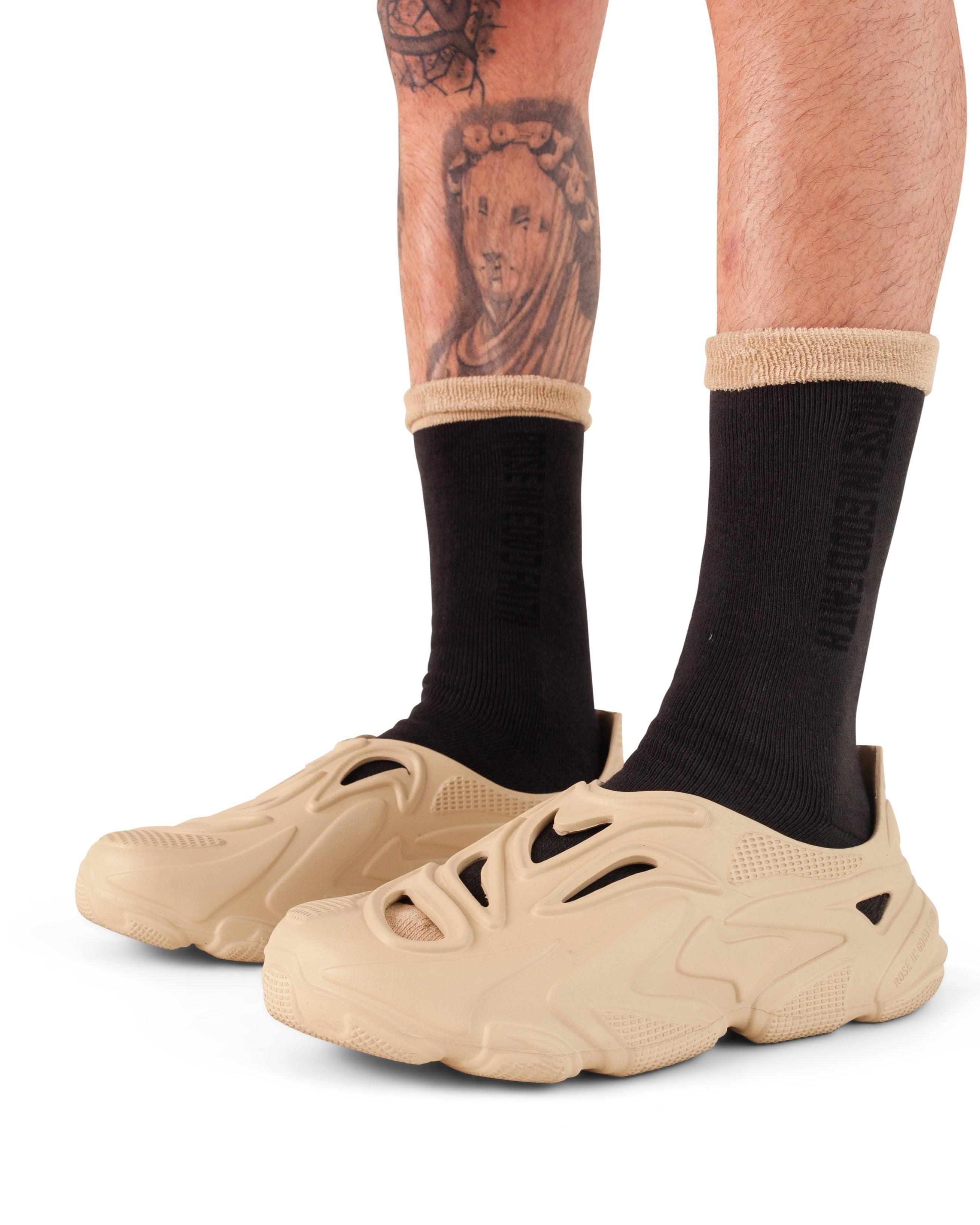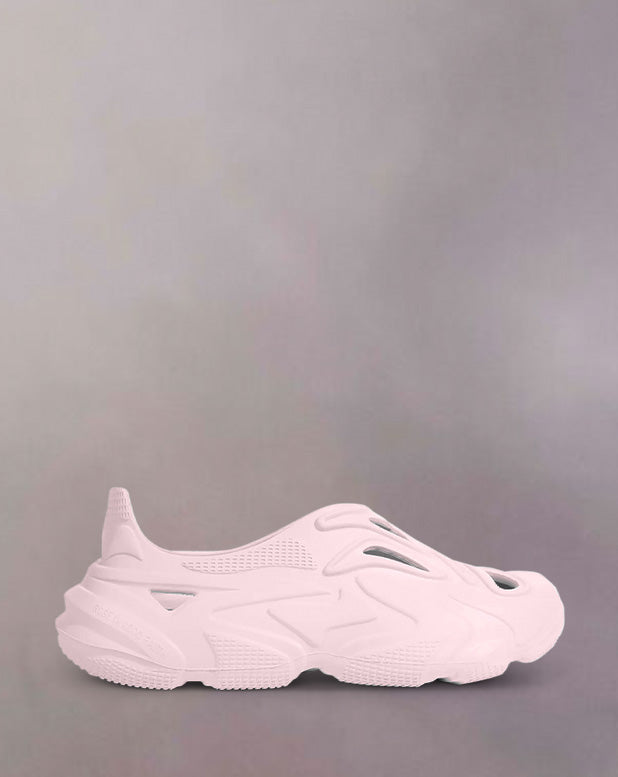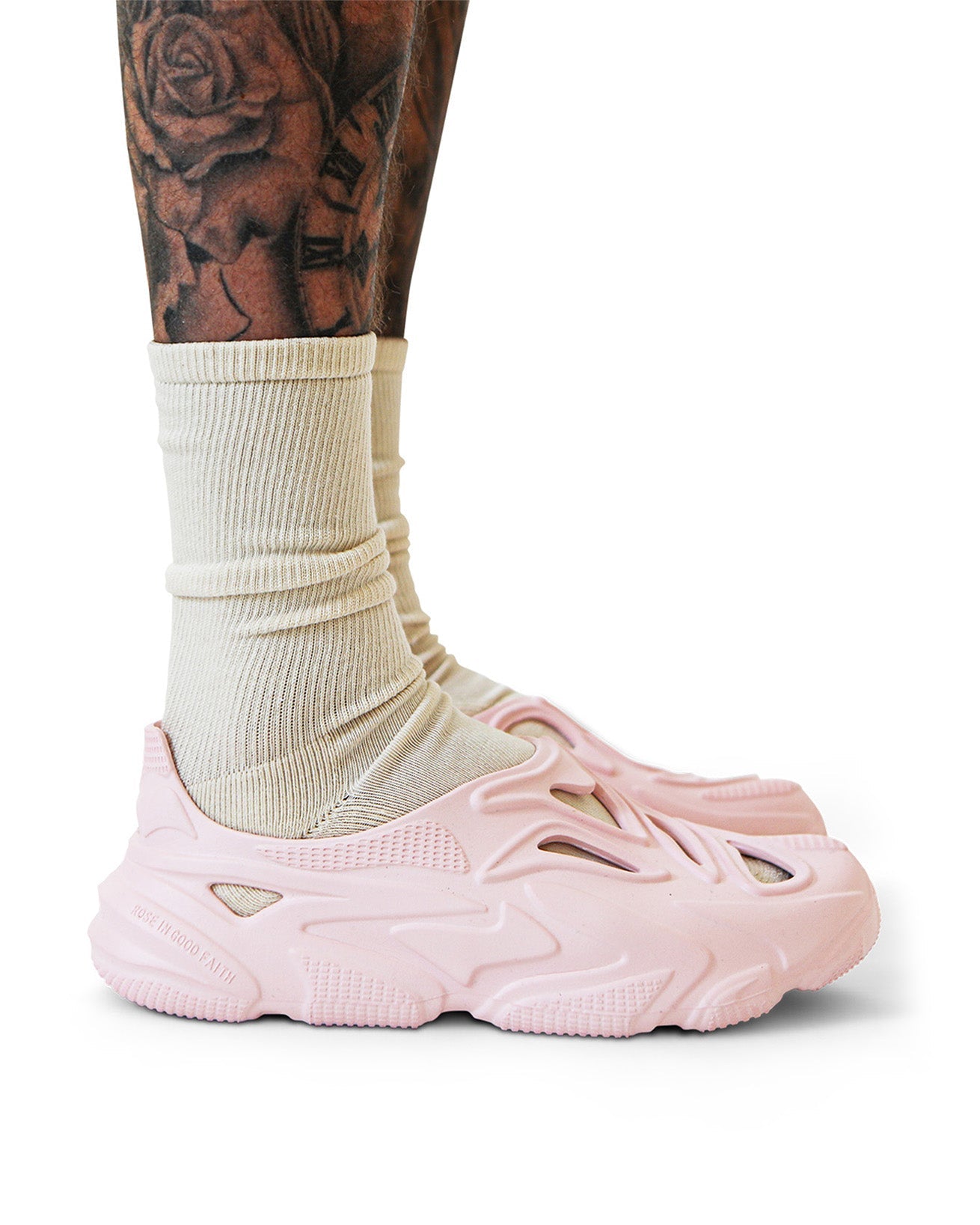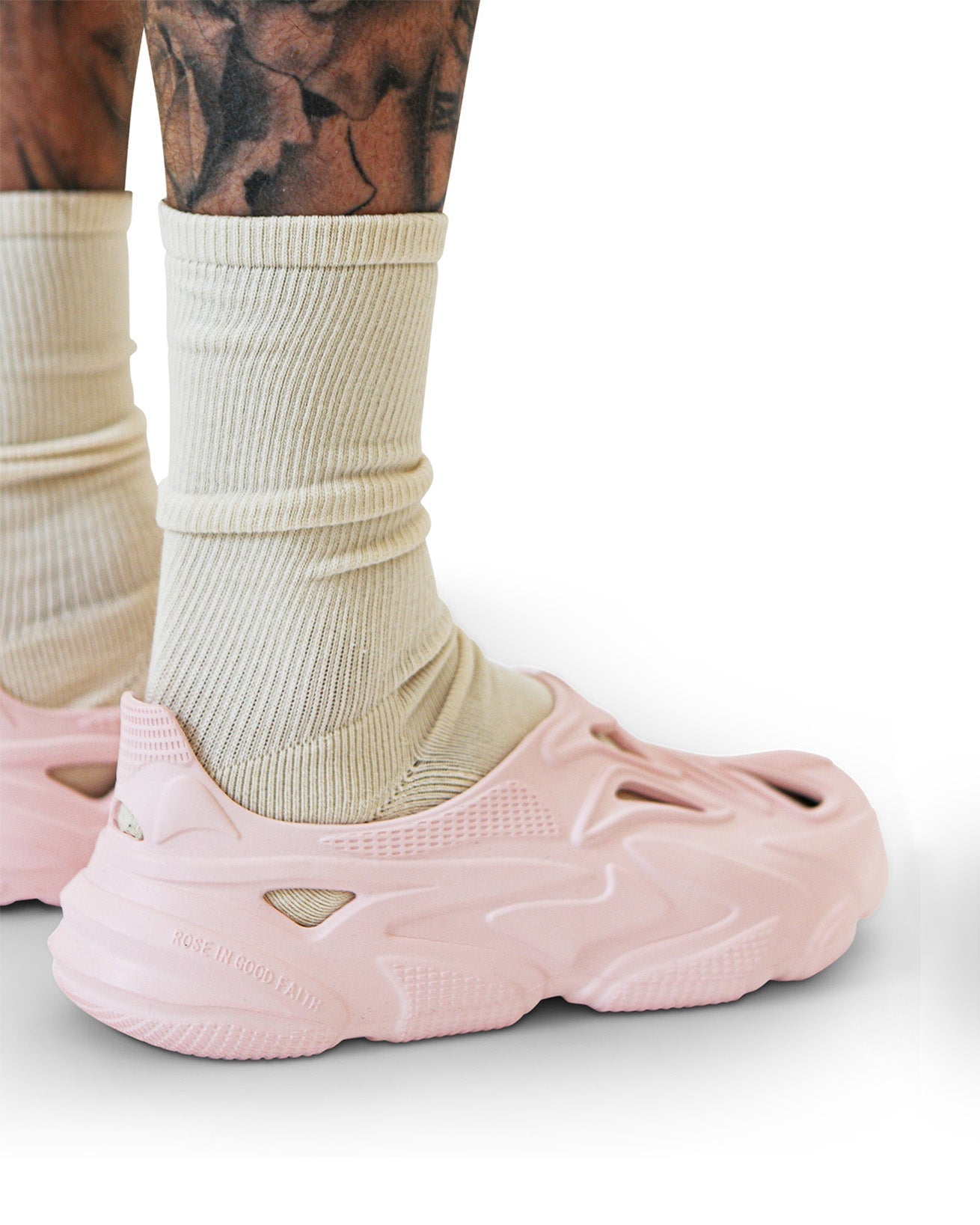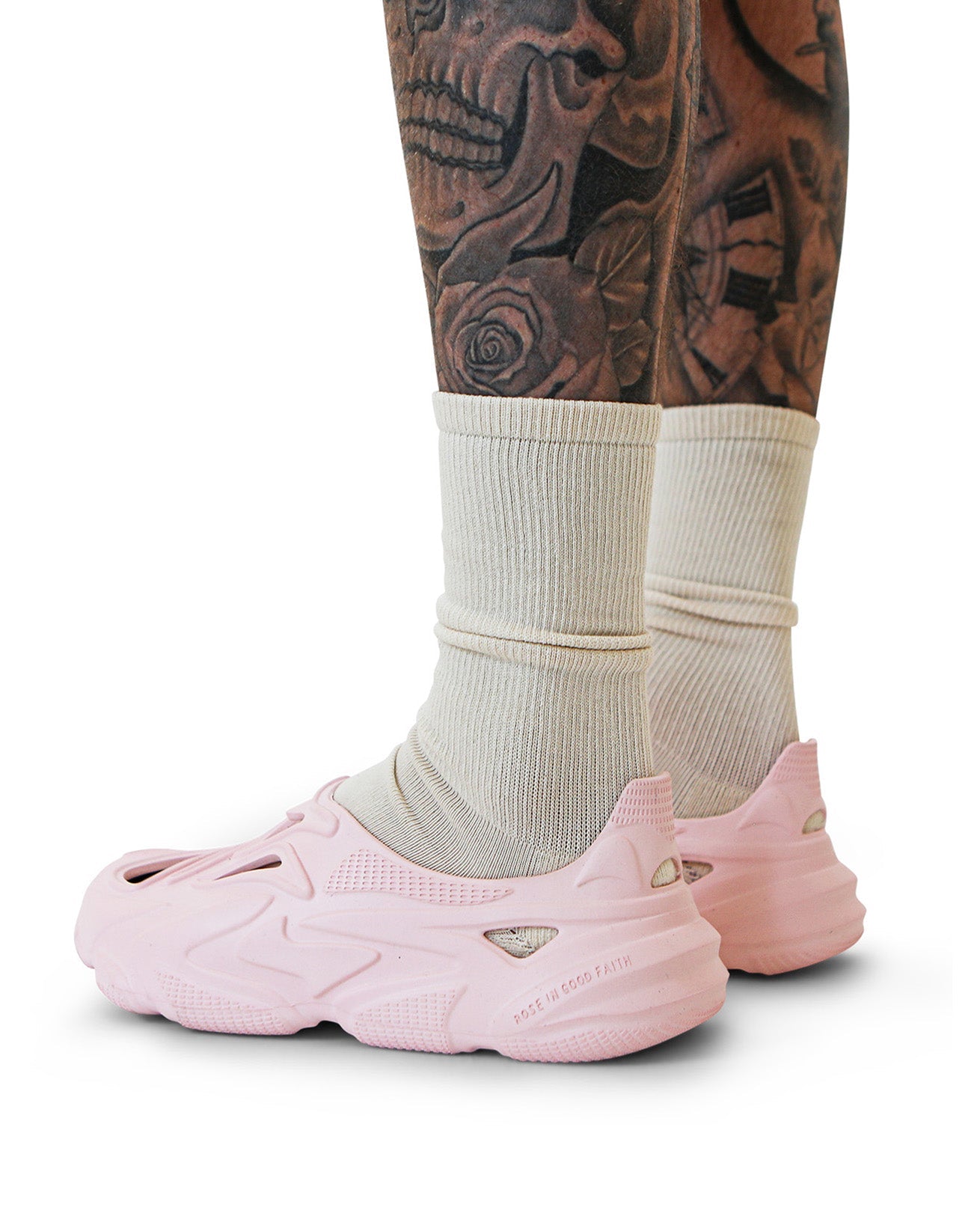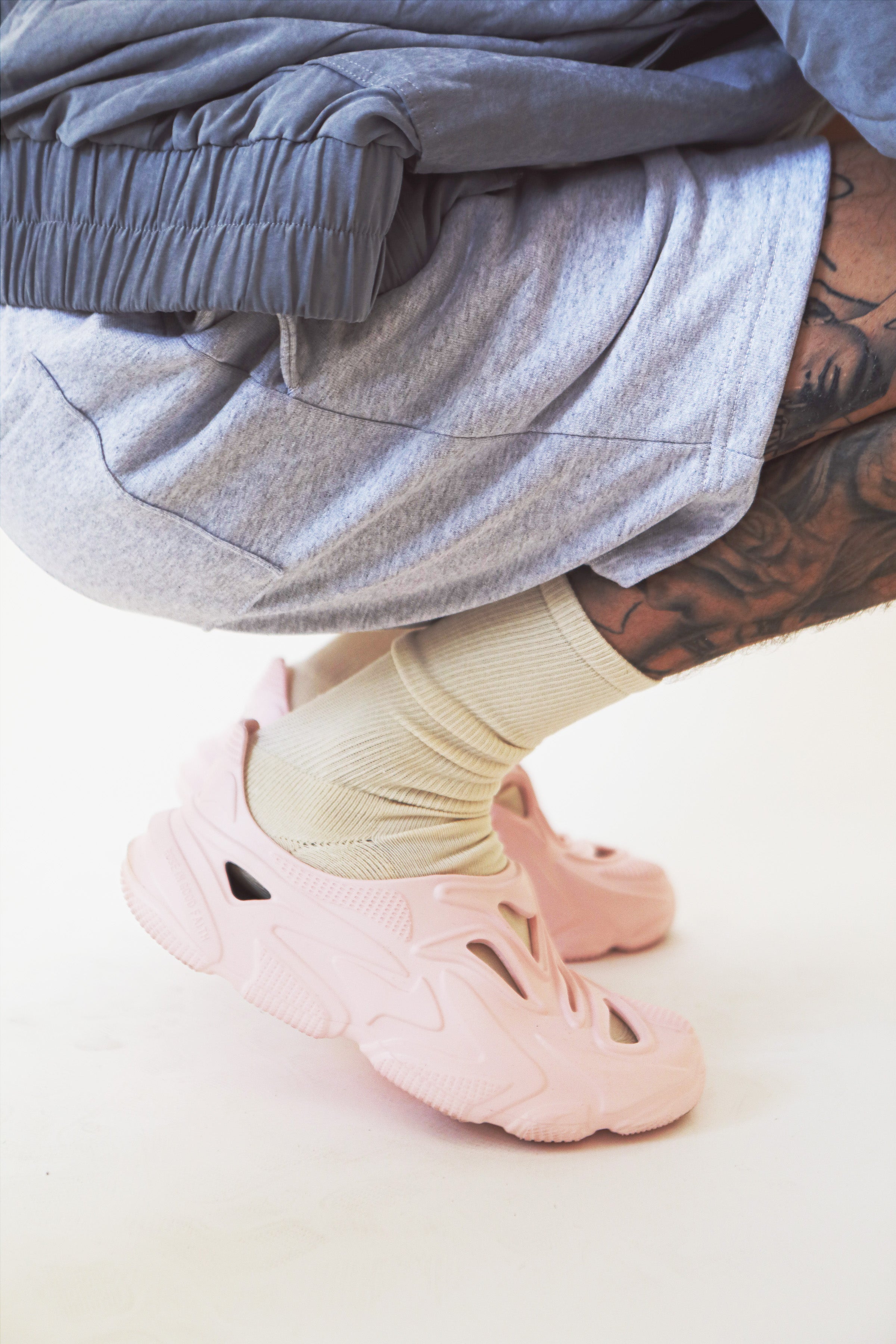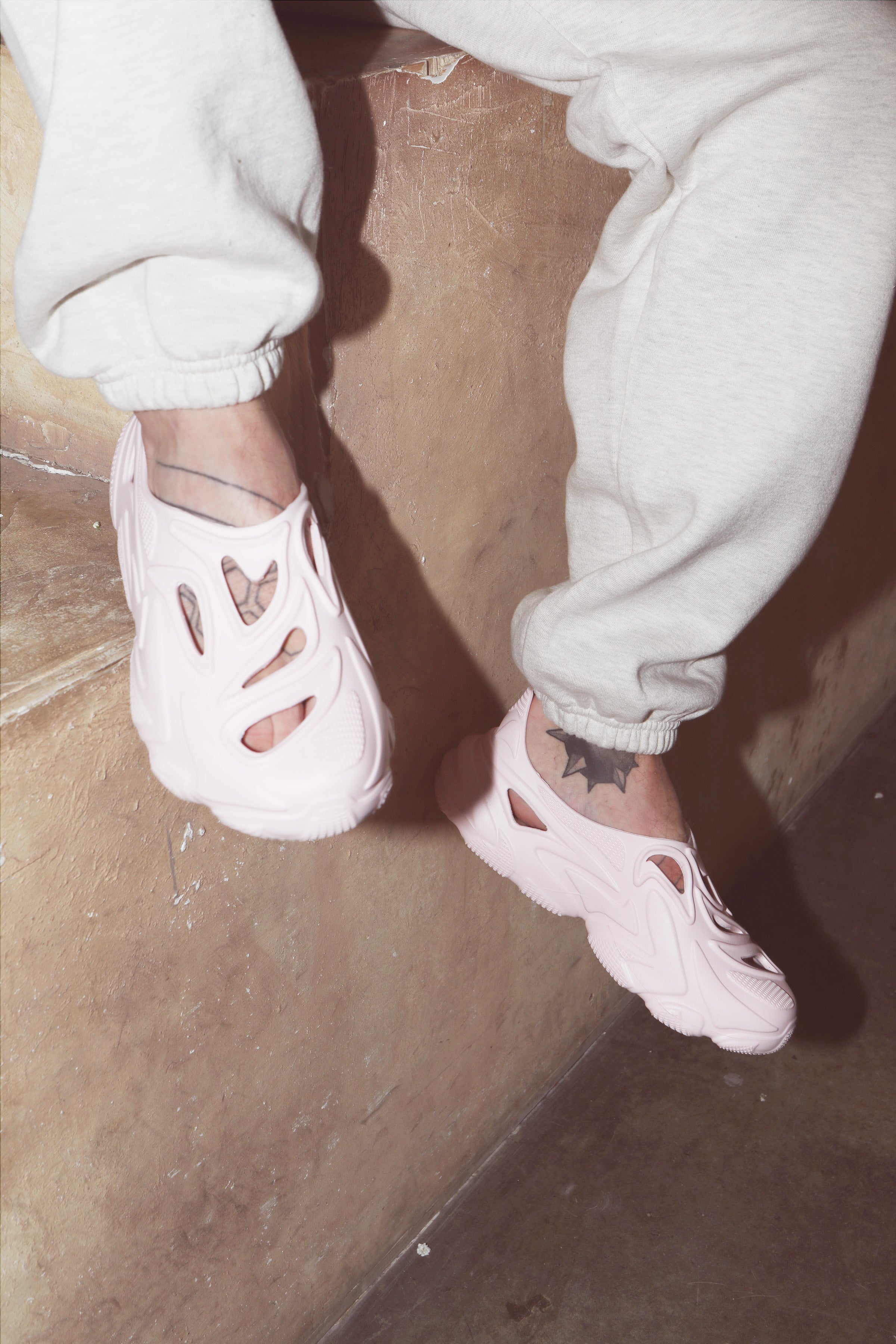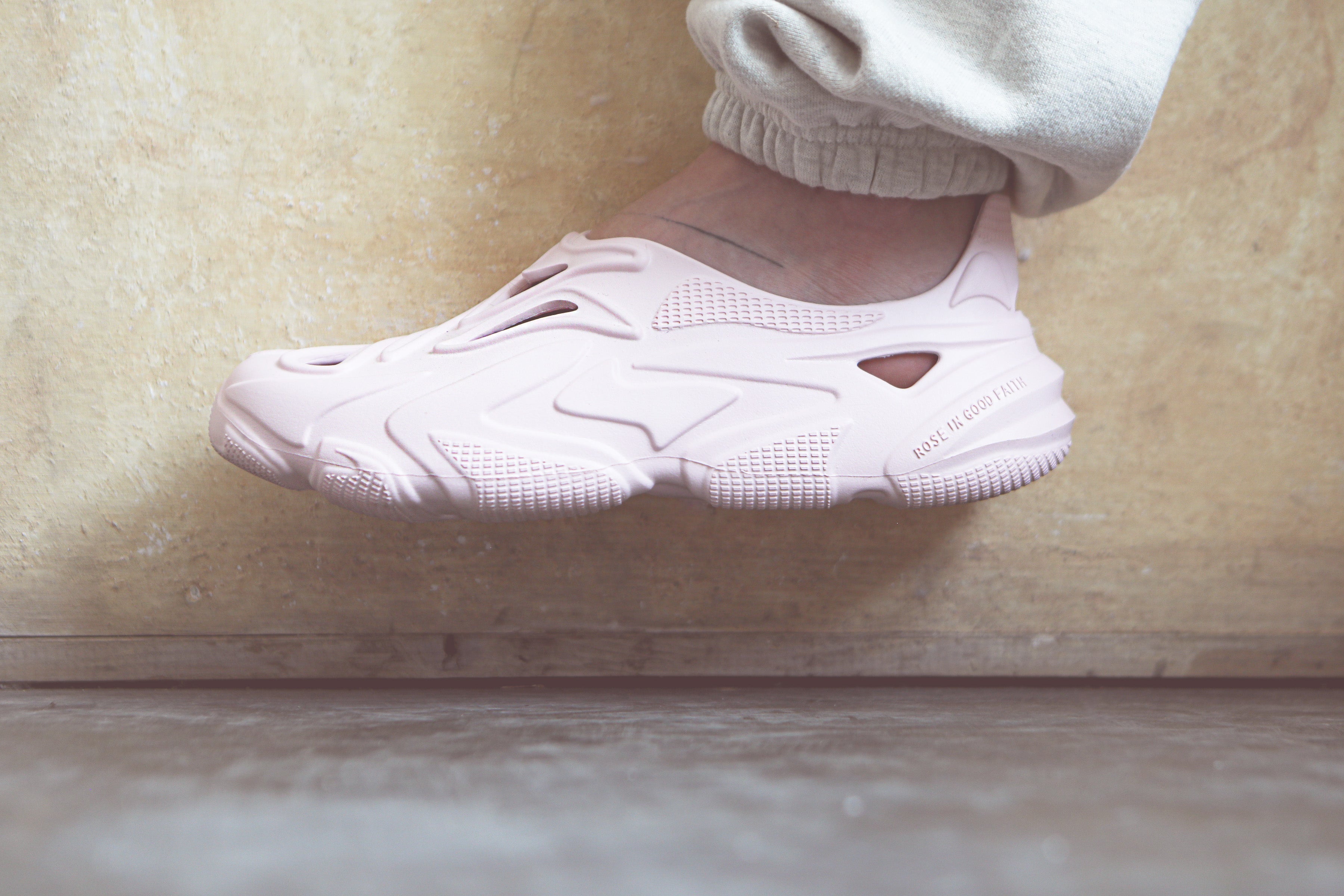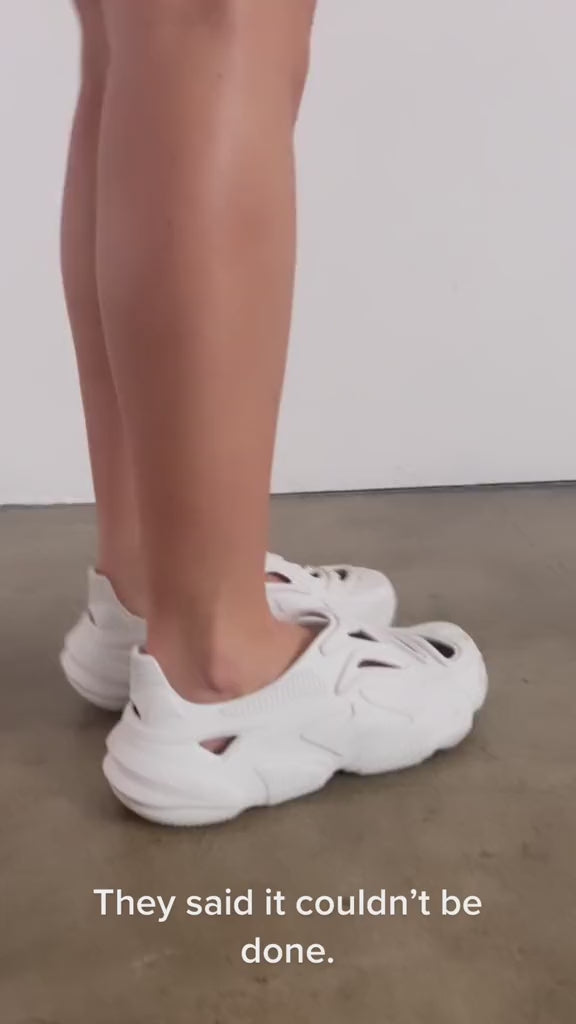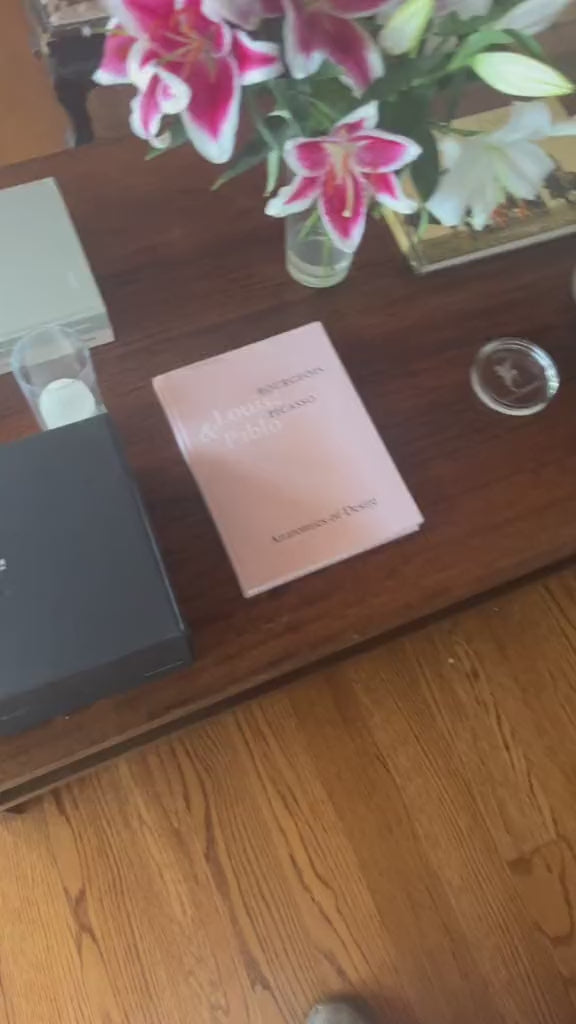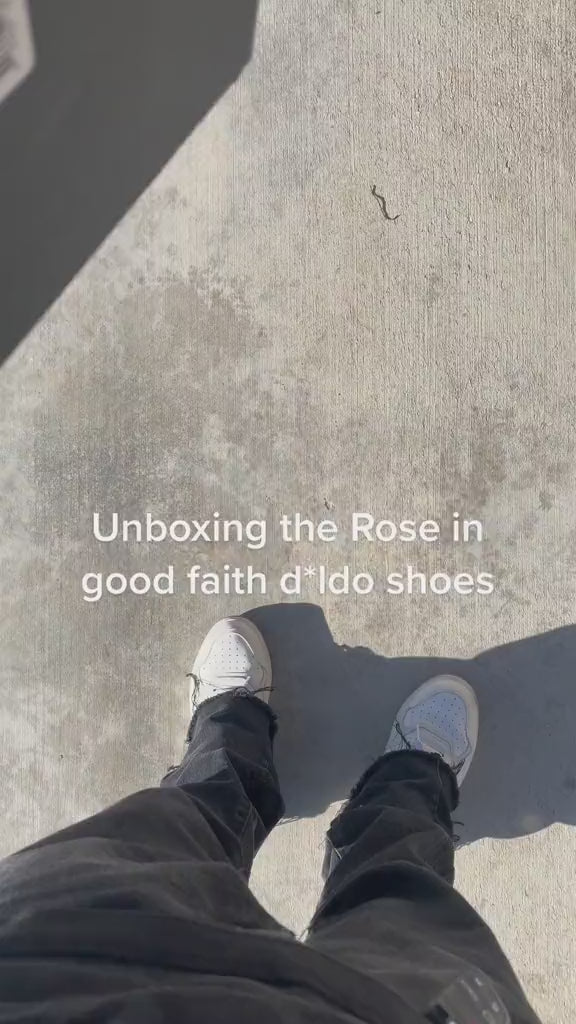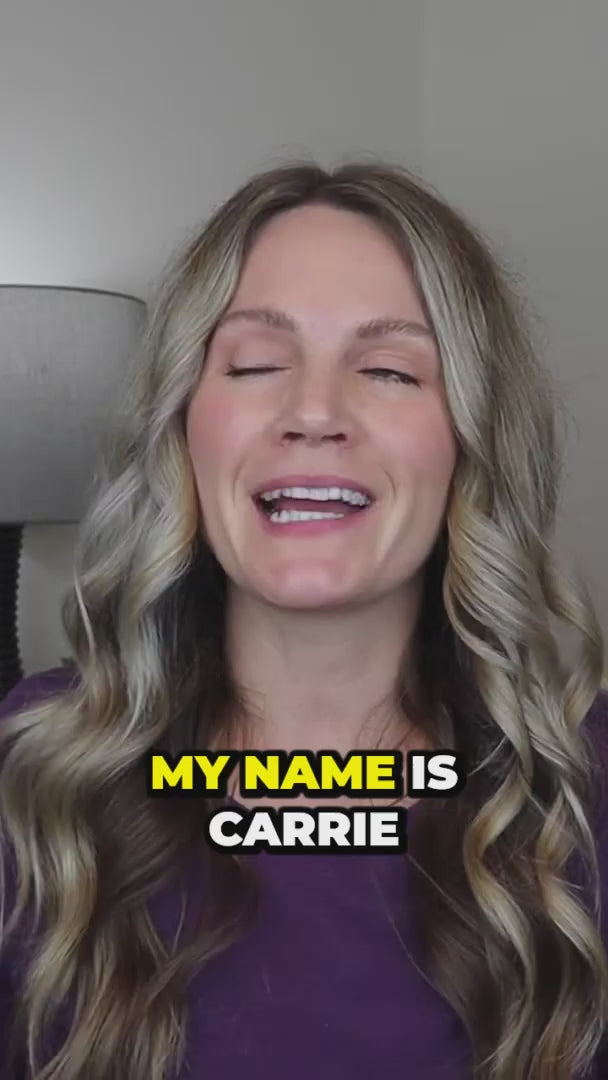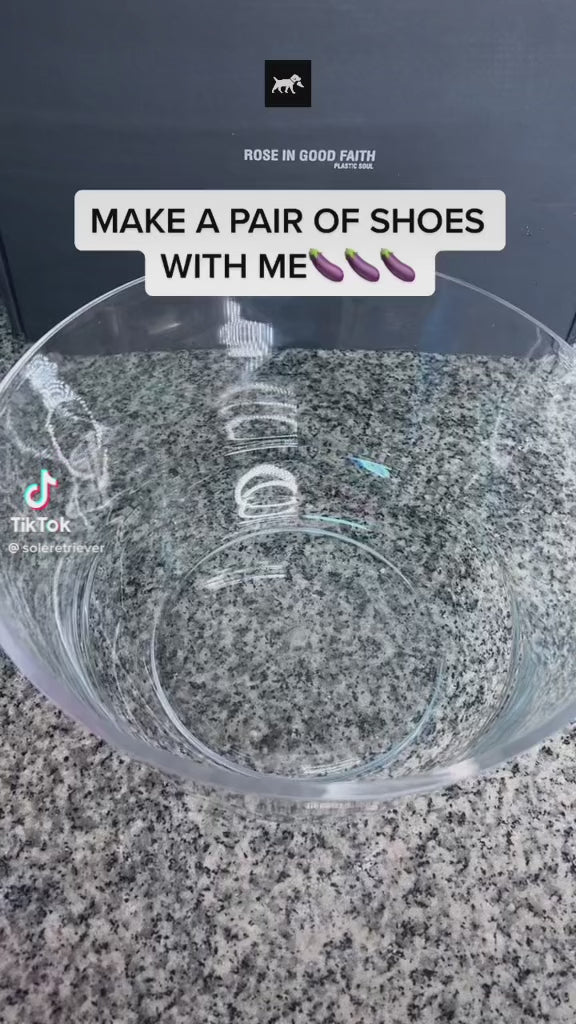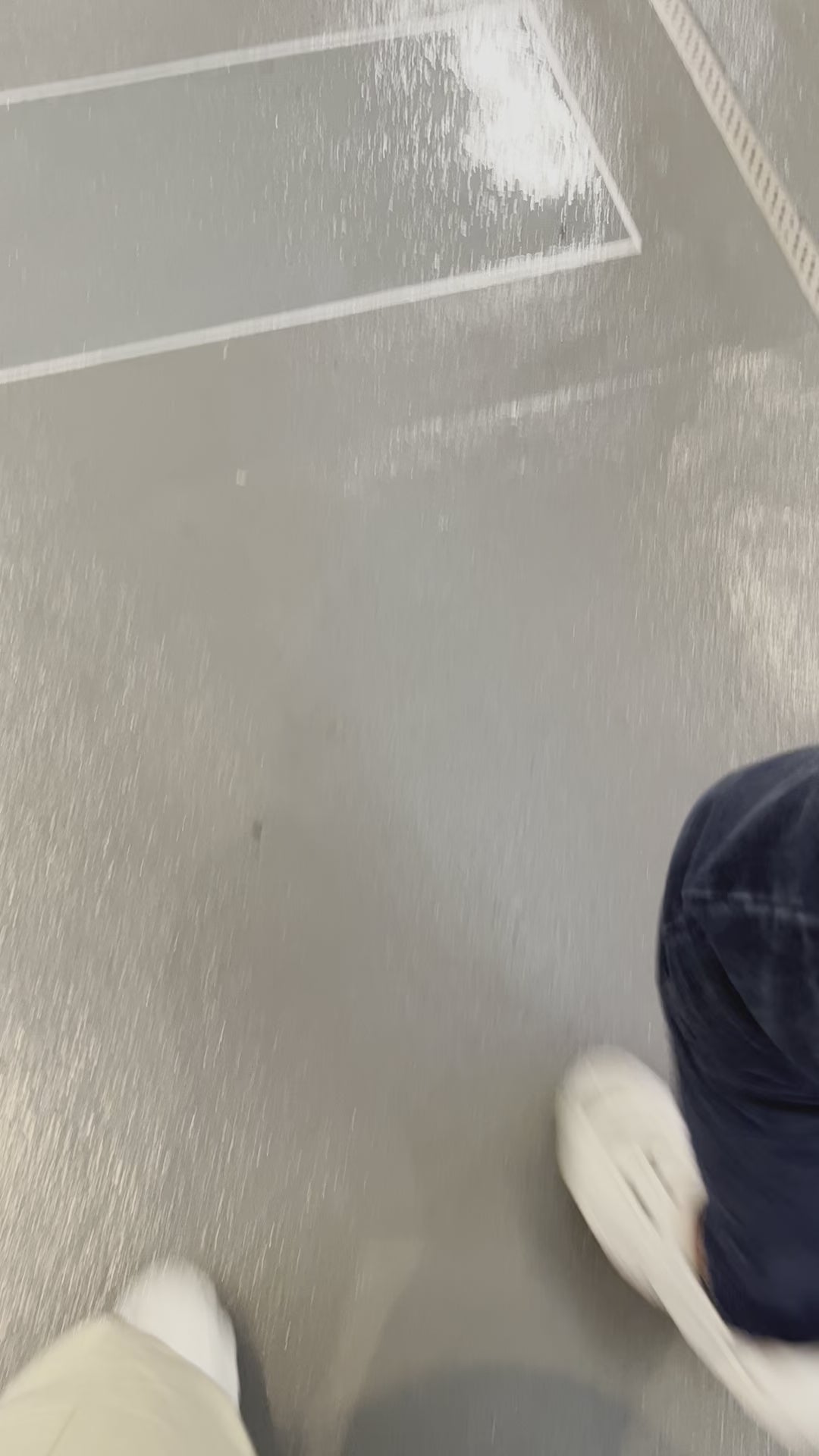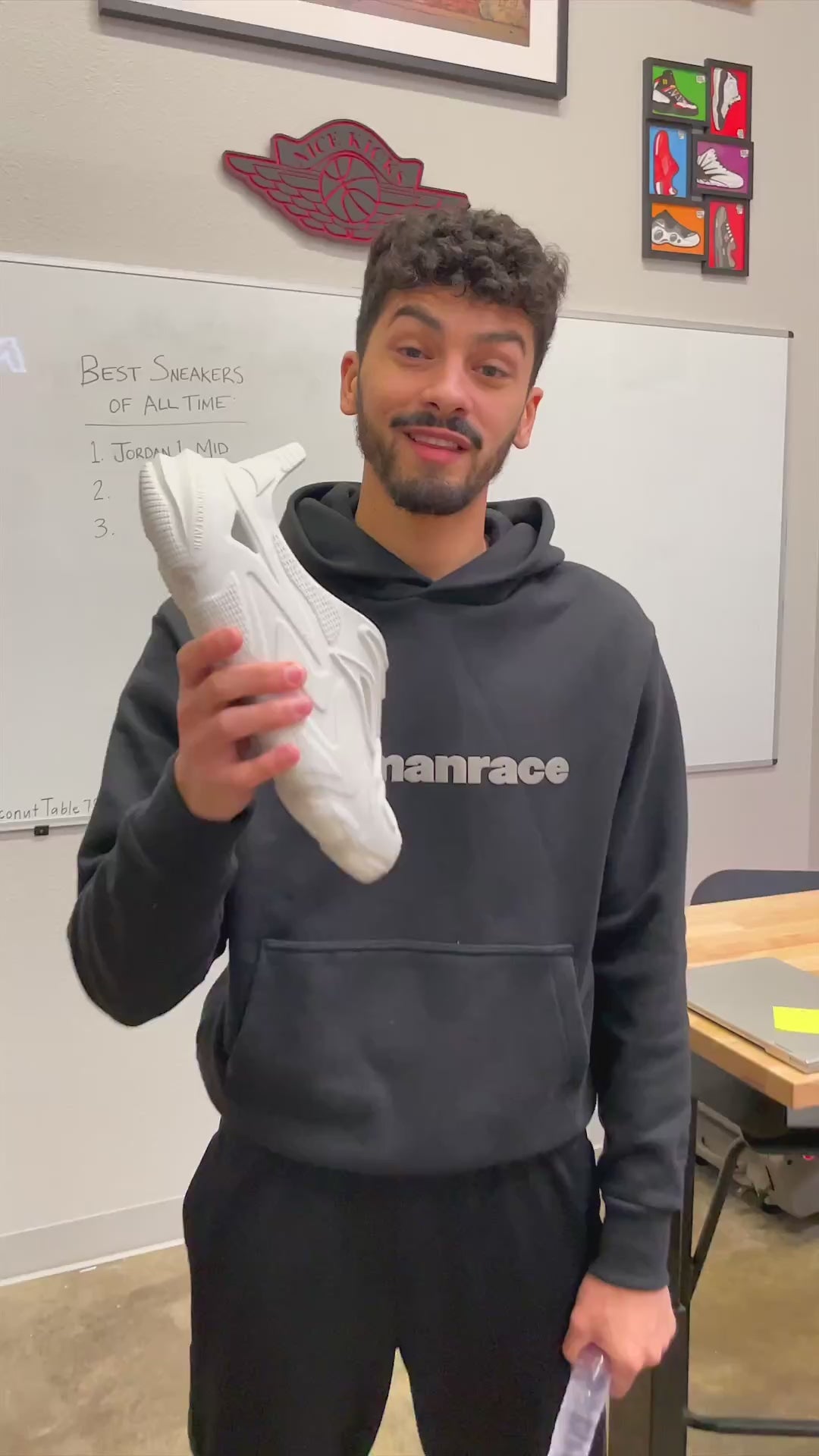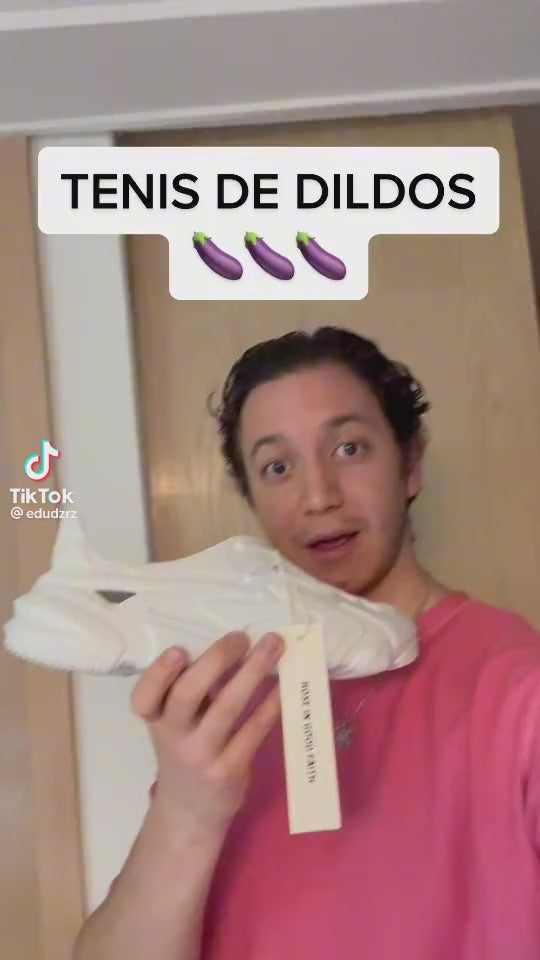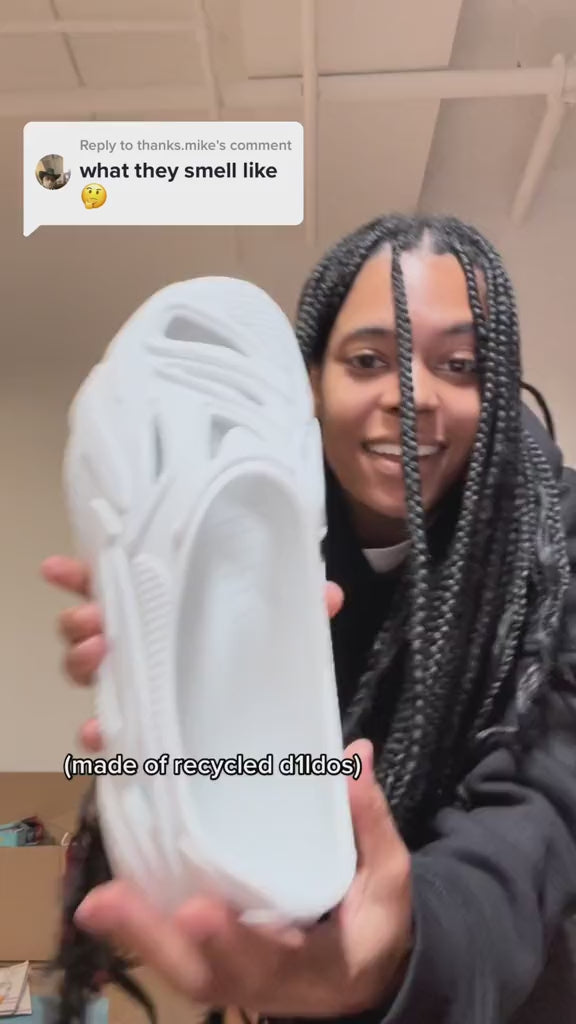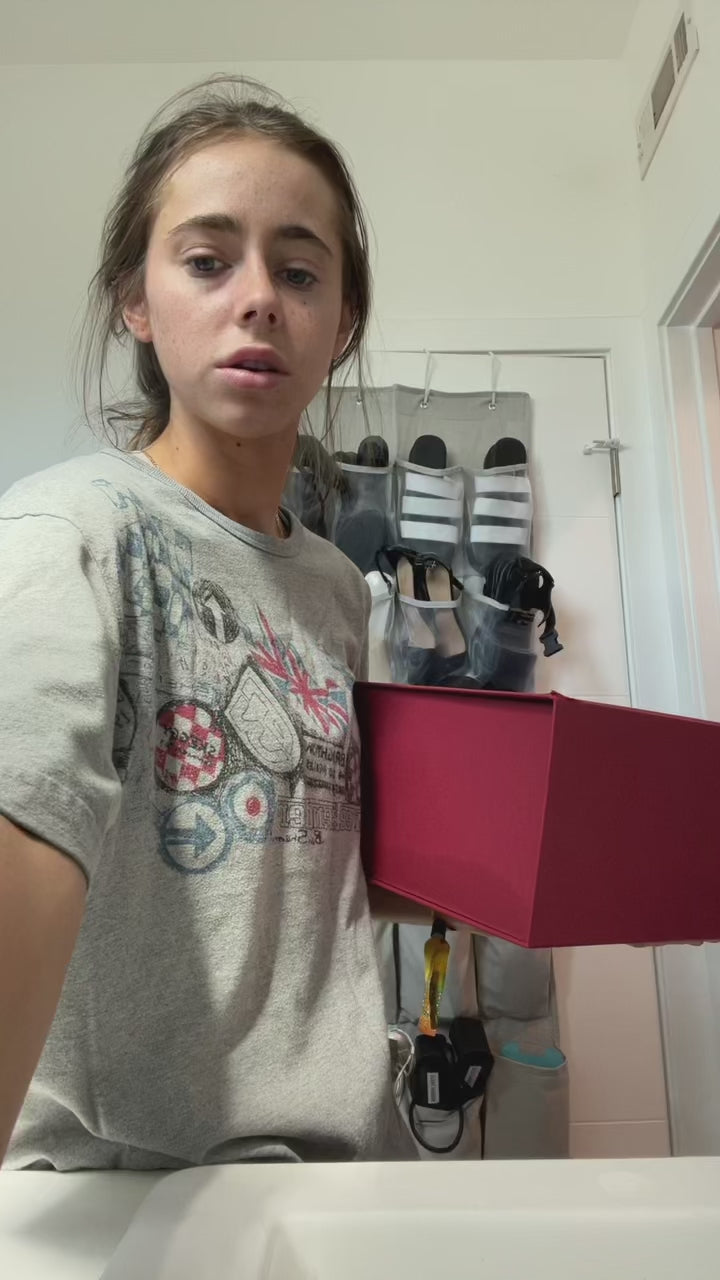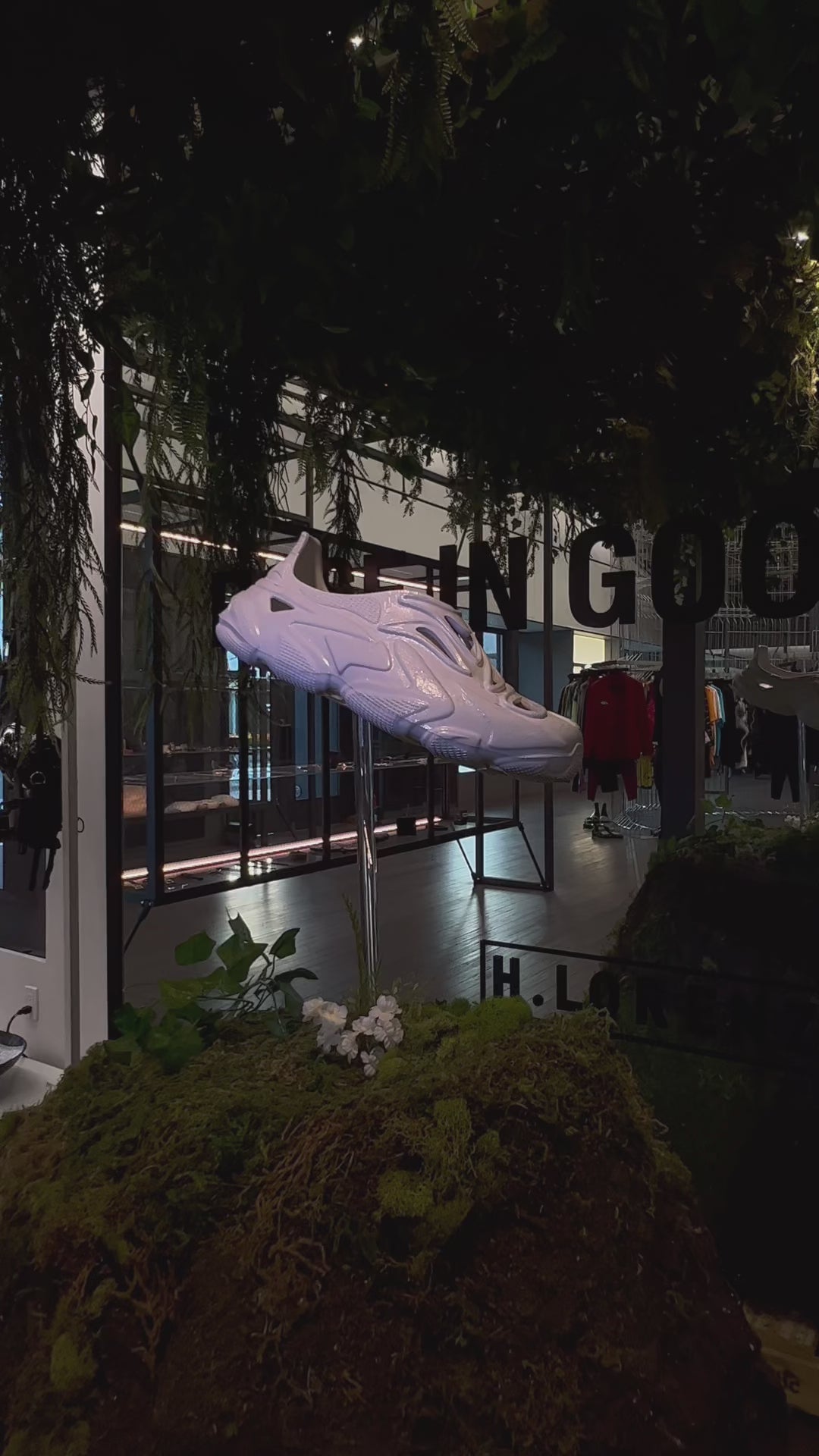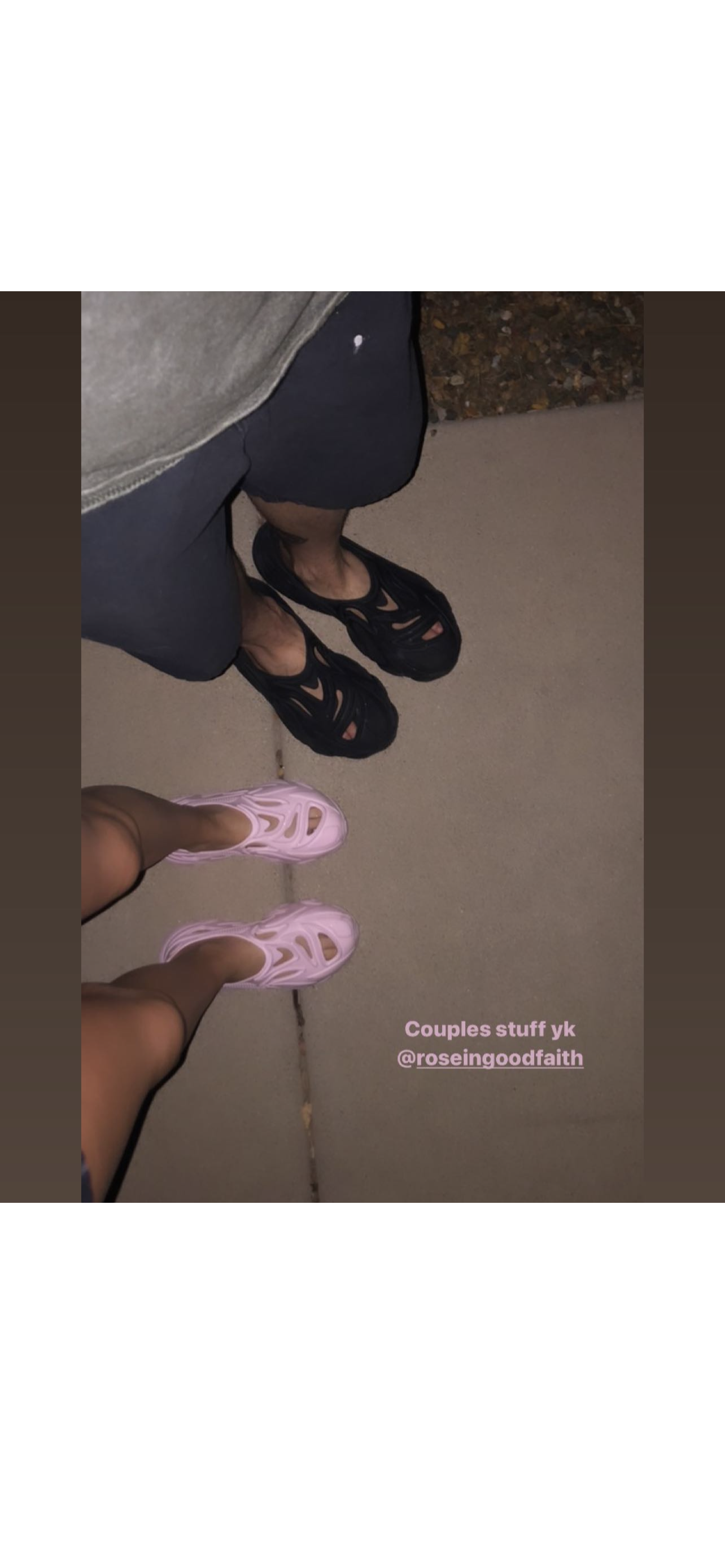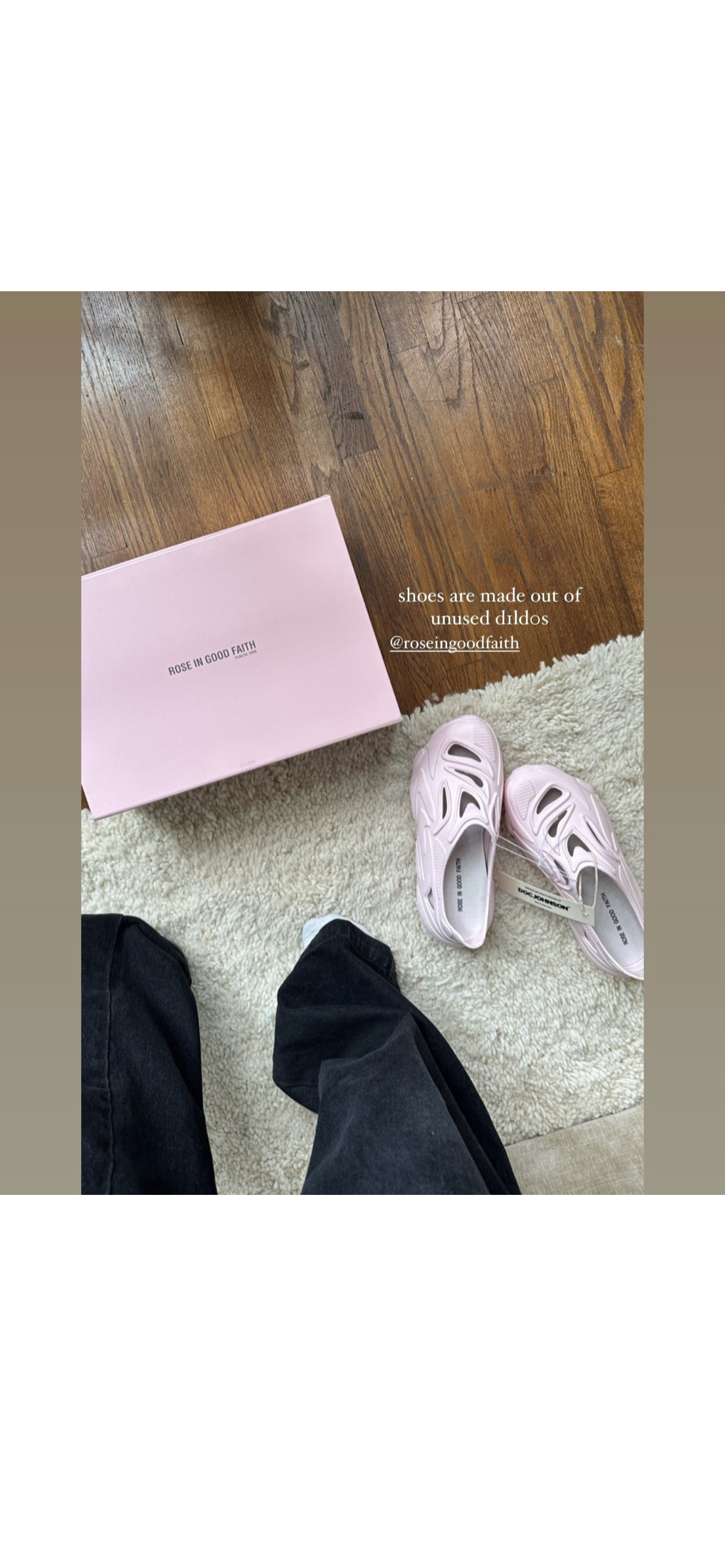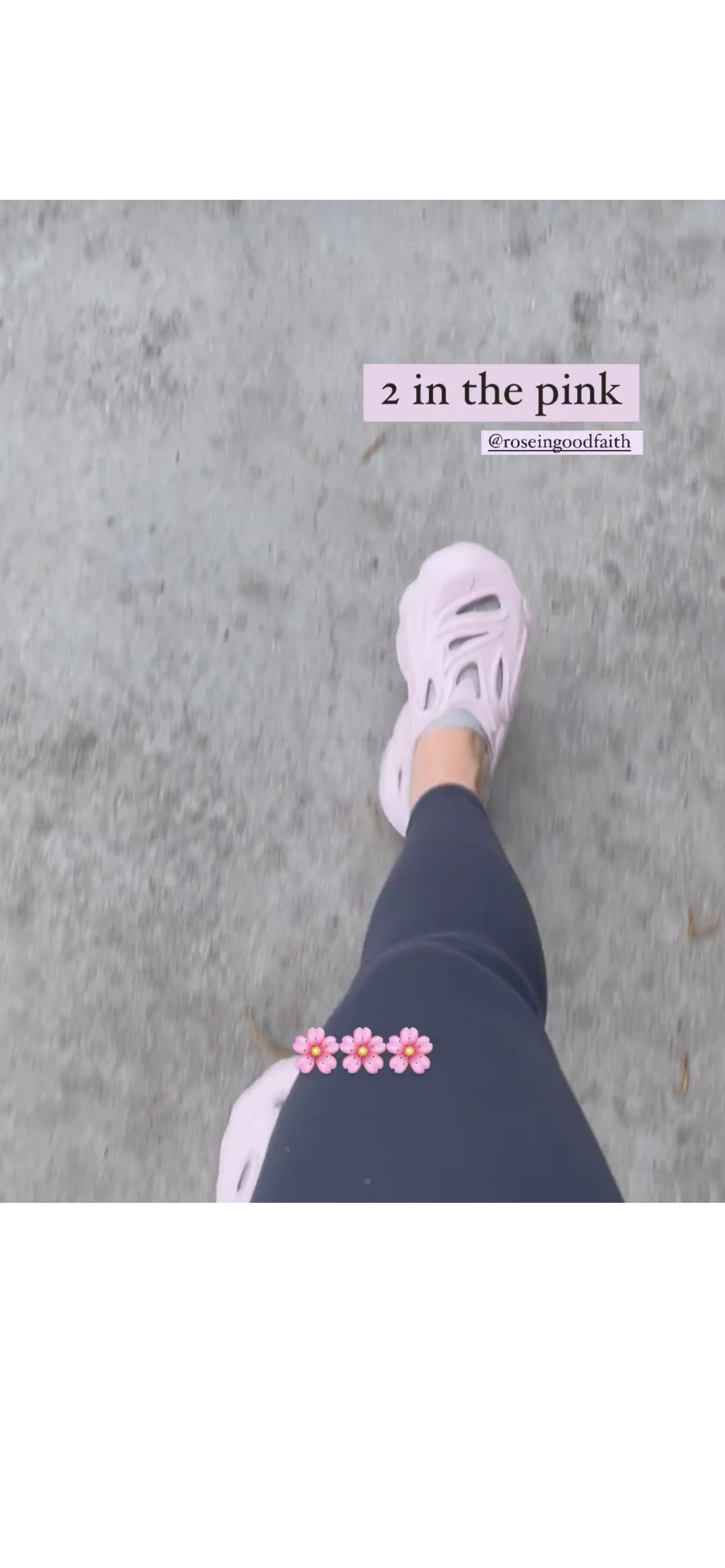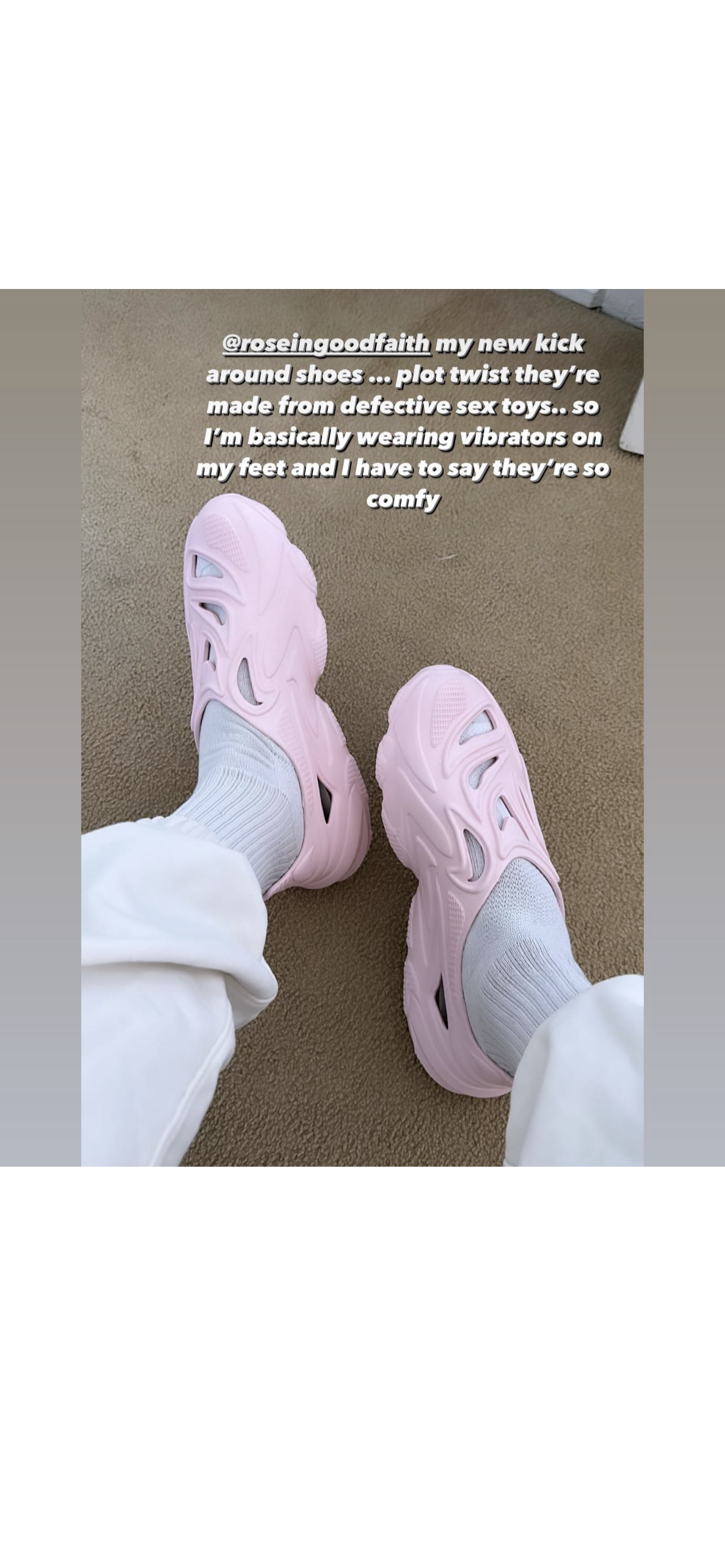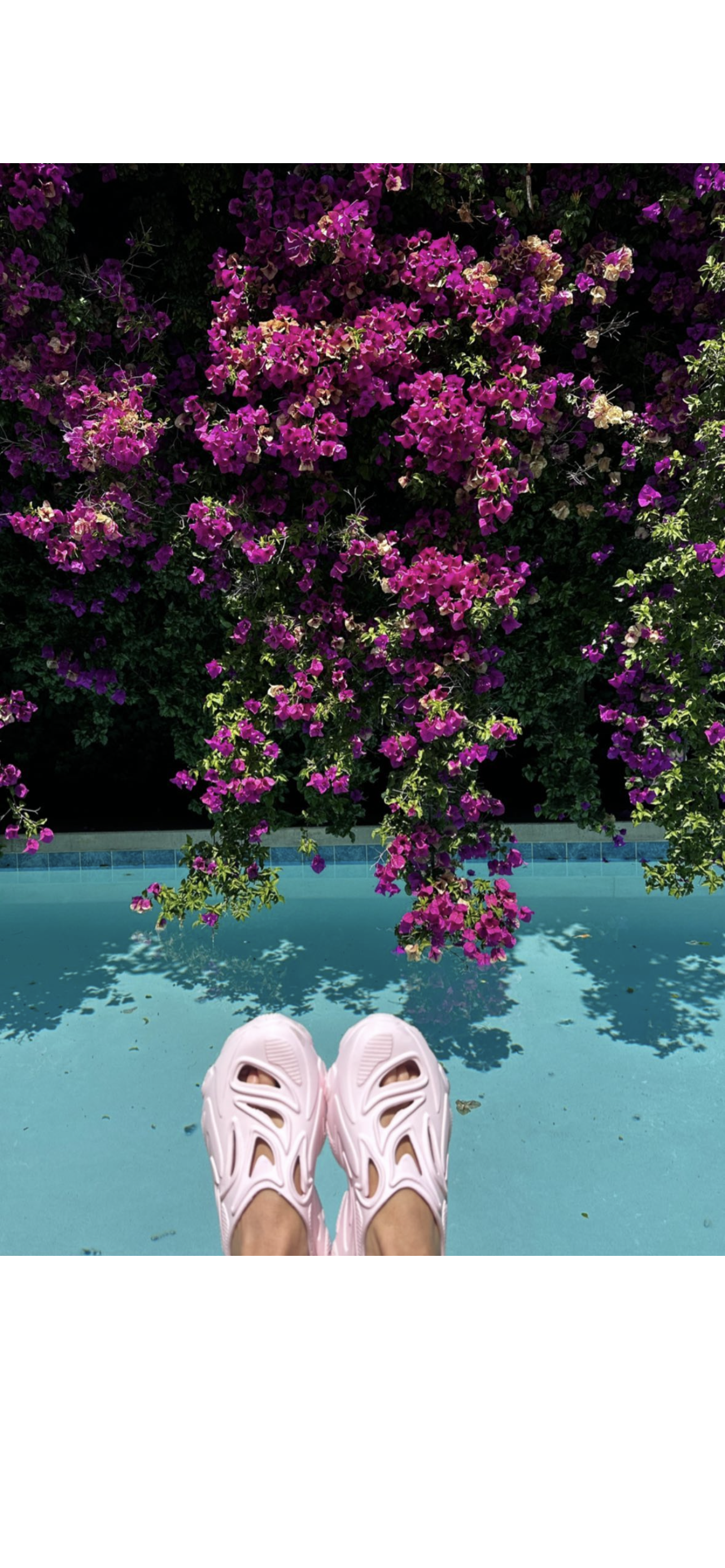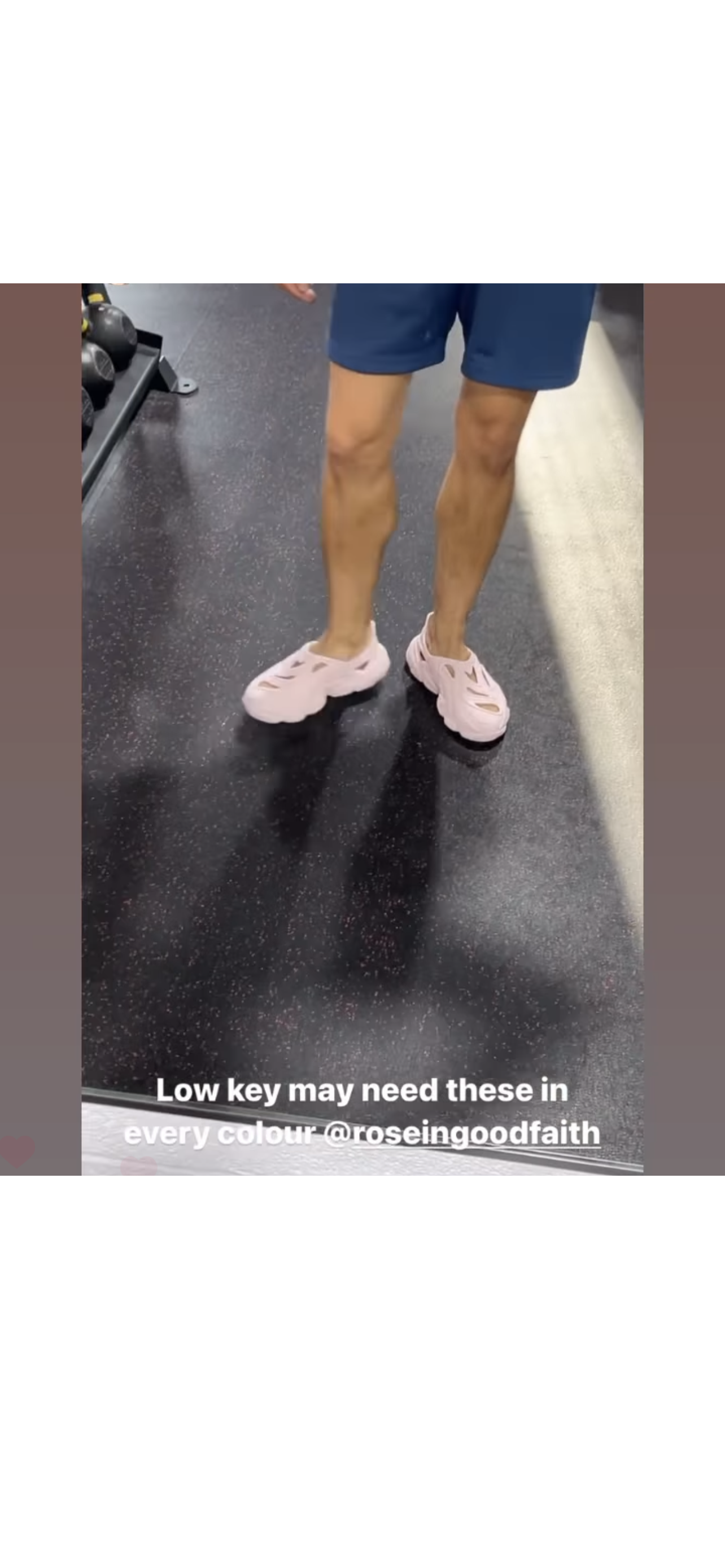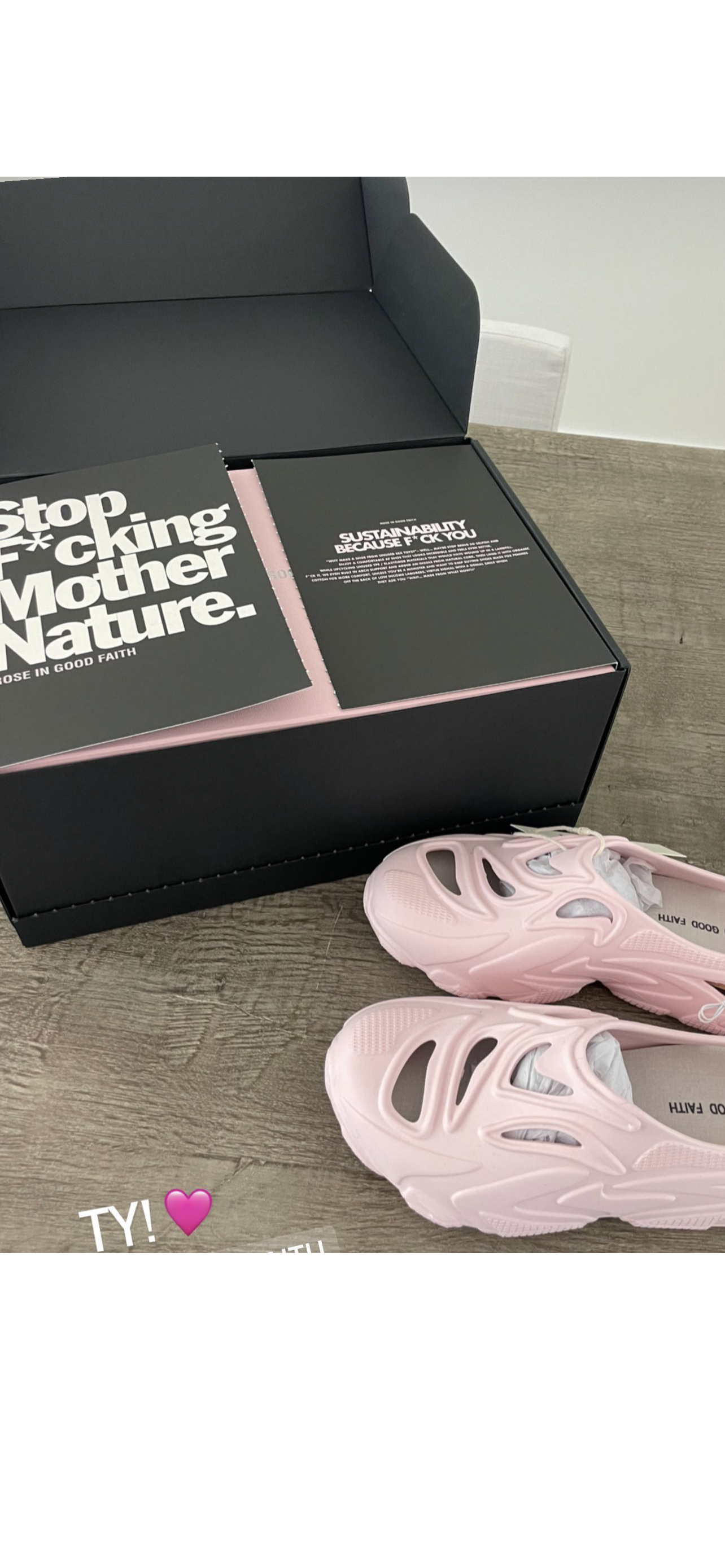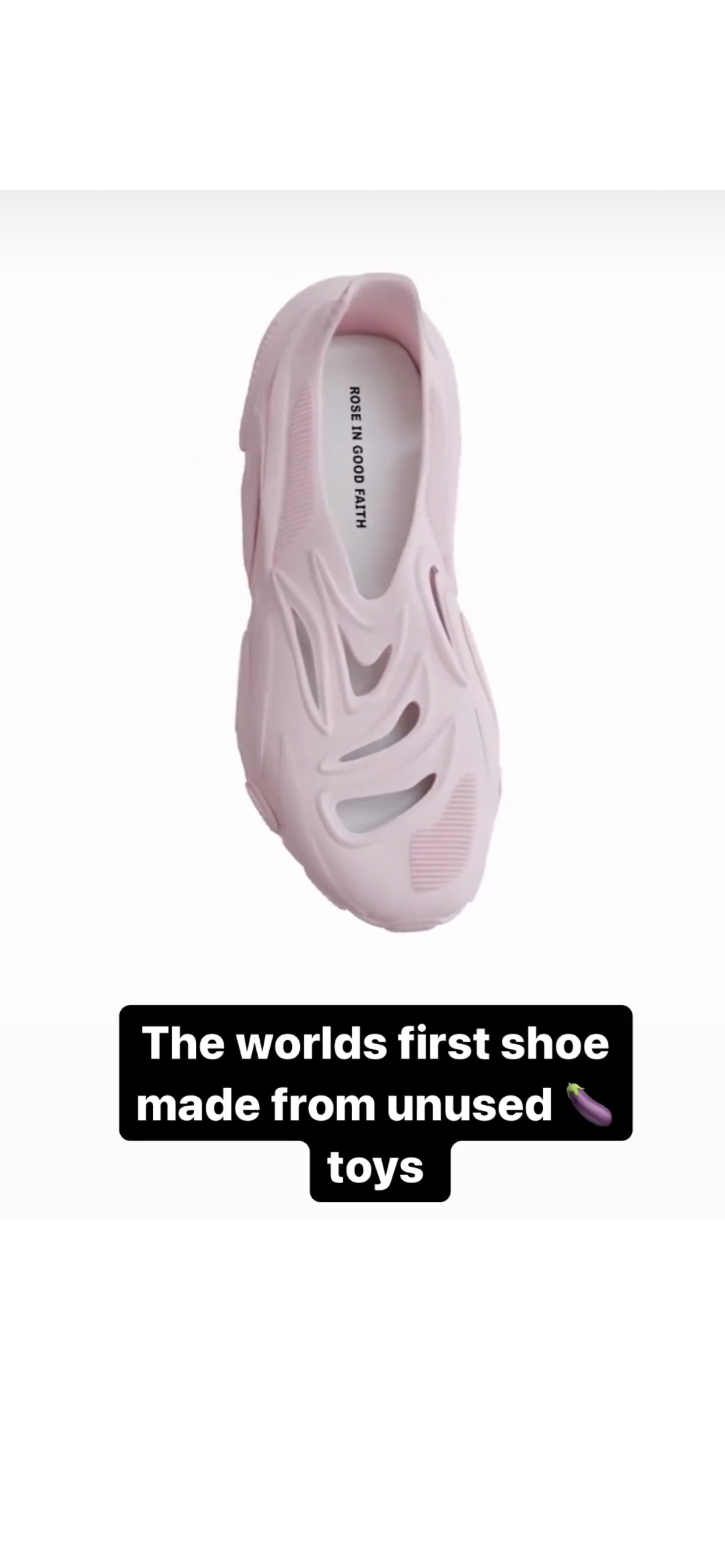 ---
ROSE IN GOOD FAITH's first shoe, crafted from unused and discarded sex toys from Doc Johnson. Each shoe contains a custom blend of TPE (Thermo Plastic Elastomer) and EVA foam. 
Also features a built-in arch support for daily comfort and a recycled cork insole, which molds to your foot for even more comfort. 
UNISEX SIZING 
MEN: ORDER ONE FULL-SIZE UP. DESIGNED TO BE WORN SLIGHTLY LOOSE